Vicious murderer Farooq Shah has been jailed for life after stabbing to death a pregnant Romanian prostitute in Ilford, Essex.
Shah will serve a minimum of 29 years for the motiveless killing of Mariana Popa after being sentenced at Woolwich Crown Court on Friday.
The 21-year-old, of Forest Gate, east London, stalked the 24-year-old Popa on bicycle and on foot before unleashing a sickening knife attack in Redbridge, north-east London, in October last year, after warning her not to work near a mosque.
CCTV shows Shah brandishing the blade from his back pocket before twice plunging it into Popa's chest, heedless of passing cars.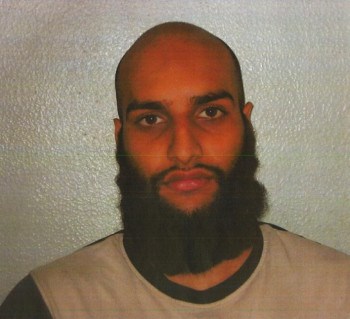 The victim can be seen staggering into a takeaway shop where emergency services were called after she collapsed. She later died at an east London hospital from shock and haemorrhage and stab wounds to the chest.
Popa had only been in the UK for a matter of weeks before the deadly attack and was found to be in the early stages of pregnancy at the time. Police had already cautioned her for soliciting sex, shortly before she died.
Shah, who was seen riding a bike alongside Popa before he killed her, immediately fled the scene of the murder.
400 hours of footage
CCTV played a key role in tracing Shah with detectives pouring over 400 hours of footage throughout the investigation.
One camera caught the murder taking place while another showed the bike Shah was riding, which turned out to be a vital piece of evidence.
Through the footage, detectives were able to trace the attacker and during door-to-door enquiries in November, officers discovered a bicycle matching the description of that seen in the CCTV footage.
Shah was found inside a flat near the bicycle and was immediately arrested.
Detective inspector Darren Richards, the investigating officer, said: "Shah has never given any reason or expressed any remorse for killing Mariana. He's given no reason because there was no reason, other than he'd armed himself with a knife and was prepared to use it that night. First he threatened a vulnerable man for his phone, then he attacked Mariana, thinking they were alone.
"Fortunately he was caught on camera and we were able to put together his movements and bring him before the courts.
"His callous murder has deprived a young daughter of her mother and a family of their loved one. I hope today's sentence brings some sense of justice for them."
Shah was also also sentenced to six years, to run concurrently, for carrying out a knife-point robbery less than an hour before committing the murder.