Kim Jong-un: North Korea's Great Successor to Share Power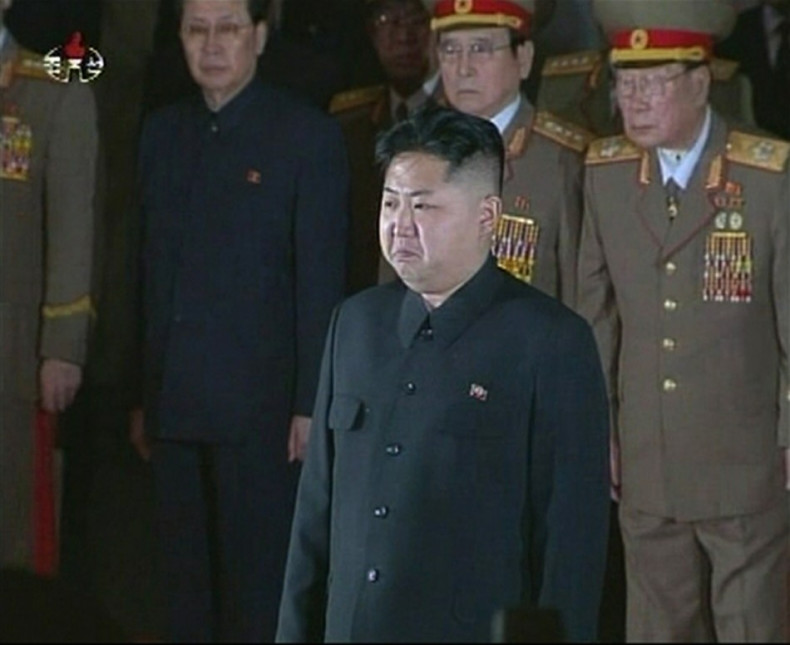 As North Koreans mourn their "Dear Leader" and the state propaganda machine paves the way for the succession of Kim Jong-un, reports suggest the young new leader will not have a total monopoly on power.
State media on Monday showed Kim Jong-un overcome with emotion as he bowed in reverence before the body of his father, longtime North Korean dictator Kim Jong-il.
The young heir apparent is being billed as the "great successor" by the North Korea propaganda machine, and has been described for the first time as a "great person born of heaven" - a quality previously attributed to his father and grandfather.
"The Korean people now pledge themselves to remain true to the leadership of Gen. Kim Jong-un while overcoming the greatest sorrow of the nation," declared the state-run Korean Central News Agency.
But Reuters reports that a source close to Pyongyang and Beijing has said that the new North Korea leader (believed to be in his late 20s) is not likely to have the same stranglehold over the nation as his father and grandfather before him.
The source suggested that Kim Jong-un will be required to share power with both the military and his uncle Jang Song-thaek, the 65-year-old brother-in-law of Kim Jong-il.
The new power structure will be adopted in order to try to maintain order in a country suffering from acute humanitarian and social crises.
"It's very unlikely," the source said when asked about the possibility of a military coup. "The military has pledged allegiance to Kim Jong-un."
The shift from one-man dictatorship to collective rule may be seen as a positive step for the reclusive rogue state, whose nuclear weapons programme has long been a bone of contention for the international community.
South Korea on Monday placed its military on emergency alert following the news of Kim Jong-il's death. The two nations have technically been at war since no peace treaty was signed after the end of the Korean War in 1953.