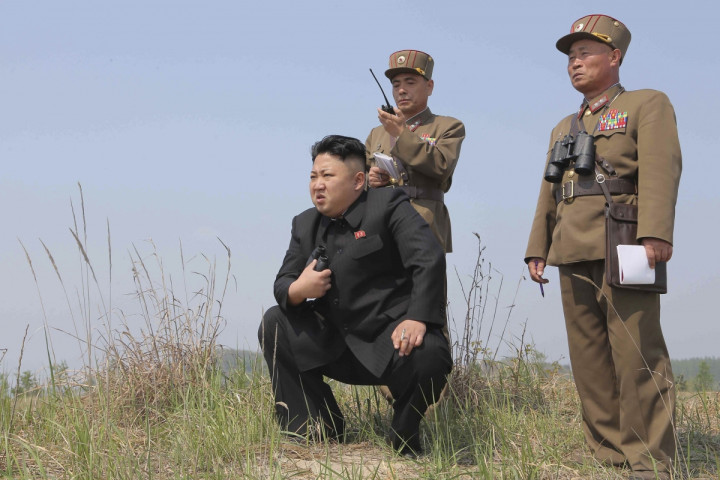 North Korean leader Kim Jong-un has guided the launch of "newly developed cutting-edge ultra-precision tactical guided missiles," state Pyongyang's state-run mouthpiece.
Threatening to stage a large-scale attack on those who question North Korea's sovereignty, the report on Korean Central News Agency (KCNA) has said that the leader "expressed great satisfaction over the results of the test-firing."
The report does not specify when the launch had taken place.
The KCNA mouthpiece continued: "The test-firing clearly proved that the tactical guided weapons didn't have an inch of deviation in their scientific and technological performance."
"The test-launch helped the Korean People's Army get the master key to putting all strike means including short-, medium- and long-range guided weapons on ultra-precision basis of the world level and opened a prospect for maximizing their striking accuracy and power."
The statement went on: "The successful test-fire at a time when the US and South Korean puppet regime and all other allied forces are going extremely reckless in the moves to isolate and stifle the DPRK and unleash a war of aggression marked a significant event in bolstering up the defence capability for self-defence. This greatly encourages the service personnel and people of the DPRK."
North Korea's remarks have come a day after the isolated country test-launched three short-range projectiles into the East Sea. South Korean experts have said the latest announcement mostly refers to this test-firing.
"Our analysis of its trajectory and other details led us to believe that what North Korea fired off yesterday was the 300-millimeter multiple-rocket launchers. North Korea appears to test-fire them to extend its range further," an official with the Joint Chiefs of Staff said, according to South Korea's Yonhap news agency.