Kim Jong-un may visit Russia in 2015 to participate in World War II anniversary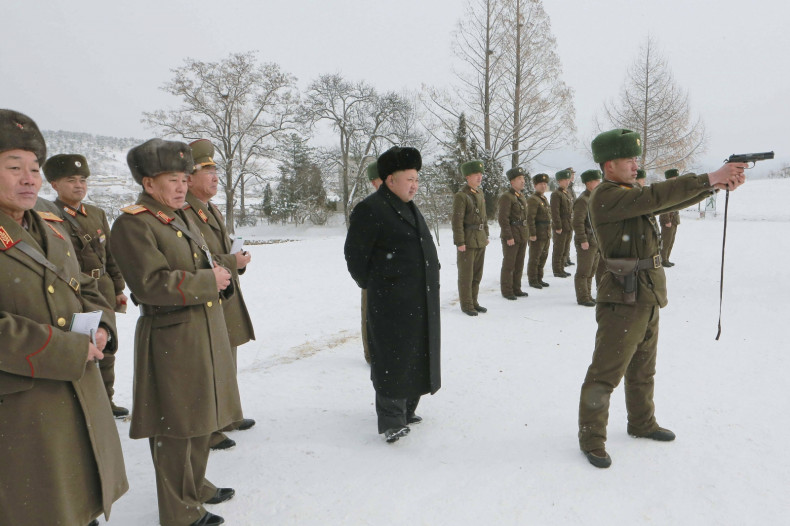 Russia has reportedly invited North Korean leader Kim Jong-un to take part in the 70<sup>th anniversary of World War II in May 2015.
Though it is unclear whether the North Korean leader has accepted the offer, this would be his first overseas visit if he pushes ahead.
According to a number of anonymous diplomatic sources cited by Japanese daily Asahi Shimbun, the Pyongyang leader would meet Russian President Vladimir Putin if he goes to Moscow next year.
With Russia facing growing international pressure over the Ukraine crisis and North Korea confronting more isolation over its controversial nuclear ambitions, the two countries have been inching closer to boosting bilateral ties.
Delegates from both countries have been visiting each other frequently.
In November this year, North Korea's second-most powerful political figure Choe Ryong Hae, secretary of the governing Workers Party of Korea, visited Russia and met Putin and Russia's foreign minister Sergei Lavrov.
Following his visit, the Russian foreign minister went on to say: "We are prepared for contact between the leaders of the two nations."
Ever since the ruling Kim took over the regime in 2011, he has not travelled abroad. The reticent North Korean leaders usually visit China, a close ally of North Korea, for their inaugural foreign trip.