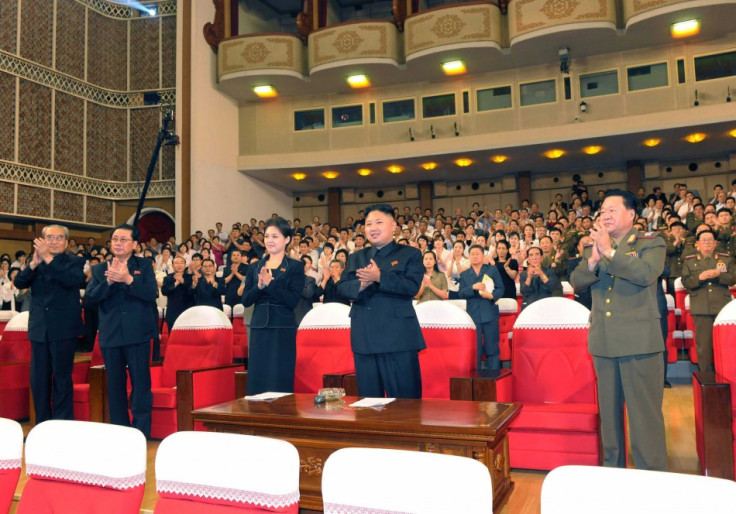 North Korea's recently inaugurated leader, Kim Jong-un, has been pictured with a woman at recent events, and sparked whispers about her identity.
In Seoul, speculation was rife about the identity of the woman - whether she was his younger sister or partner.
North Korean television footage showed the woman, believed to be in her 20s or 30s, joining Kim as he paid tribute to his late grandfather, Kim Il-sung, at Pyongyang's Kumsusan Palace.
Top officials including the ceremonial head of state, Kim Yong-nam, and army chief Ri Yong-ho were also there, AFP reported.
Other recent TV images showed the short-haired woman dressed in a black suit sitting next to the new leader during a state orchestra performance.
Some South Korean media reports suggested the mystery lady was Kim's younger sister, Yo-jong, who is believed to have studied in Switzerland with him in the 1990s. Others suggested she may be Kim's wife or lover.
According to JoongAng Ilbo, a South Korean daily, the woman may be Hyon Song-wol, a famous state-sponsored singer rumoured to be the leader's lover.
"Hyon has been a friend of Kim since they were teenagers and there is a rumour among the North's elites that she was his lover," the newspaper reported an unidentified Seoul intelligence official saying.
Chances of the mystery woman being Jong-un's partner are being discounted as the first ladies of North Korea have rarely made public appearance.
"She could be Yo-jong or perhaps a daughter of one of the mistresses of the late Kim Jong-Il so that Jong-un can publicly showcase the solidarity in the ruling family," Yang Moo-Jin of Seoul's University of North Korean Studies said.