Kim Jong-un's nuclear weapons are exclusively aimed at US, reveals North Korea
The North's top delegation, led by Kim Yong-chol, is in South Korea to take part in the closing ceremony of the Winter Olympics.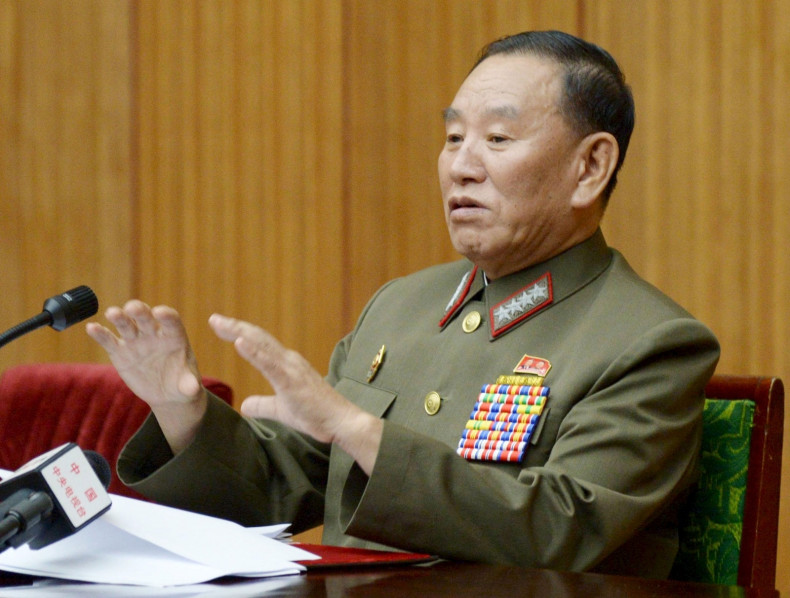 North Korea has said that its nuclear weapons are mainly aimed at the US and do not target any other nation in what is seen as a fresh threat at a time when top delegates from both nations are currently in South Korea to take part in the closing ceremony of the Winter Olympics.
The reclusive nation's state-run media said the Trump administration's aggressive stance against the North is used as a ploy to boost anti-Pyongyang views in South Korea and claimed that it was an excuse to build its own military presence in the region.
Pyongyang said the South will not be in its nuclear radar and went on to say its nuclear arsenal is a joint national asset for all Koreans. The official Korean Central News Agency (KCNA) added that it makes no sense to develop long-range weapons and intercontinental ballistic missiles (ICBMs) to target South Korea as it is only a short distance away for its projectiles.
Tensions in the Korean Peninsula have relatively eased up in recent weeks after the North Korean regime agreed to send its athletes to take part in the Olympics, which were being hosted by its southern neighbour. Although there has been no political breakthrough with the gesture, the sports diplomacy is widely expected to at least pave the way for further discussions between the Koreas.
Meanwhile, a North Korean delegation is taking part in the closing ceremony of the Winter Olympics. This delegation is being led by controversial General Kim Yong-chol, 76, who is the vice chairman of the Korean Workers' Party.
His presence in the South is being challenged by protesters as Kim is thought to be the mastermind behind the sinking of a South Korean naval ship in 2010, an incident which killed 46 sailors. Kim is a former military intelligence chief and was earlier also linked to cyberattacks originating from North Korea.
"Active dialogue is being held between the South and the North amid the North's participation in the Olympics," said South Korean President Moon Jae-in, as per the Yonhap news agency. "This is greatly contributing to easing tension in the Korean Peninsula and improving the South-North relationship."