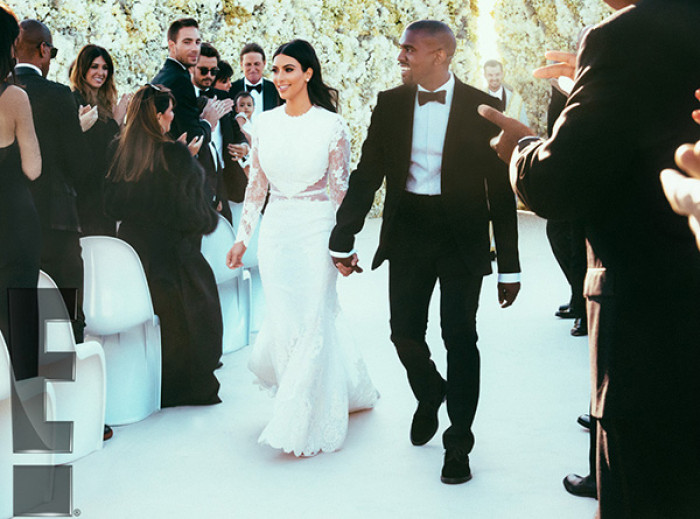 Kim Kardashian has revealed that she's legally changed her name to West.
The Keeping Up With the Kardashians star, who married rapper Kanye West in May, has revealed that she has applied for a passport with her new moniker.
She shared an image of her new passport photograph on Instagram, captioning it: "New passport pic #Mrs.West #NameChange".
The reality TV star, who has a 13-month-old daughter North with the New Slaves hitmaker first changed her name to Kim Kardashian West on her social media accounts four days after she exchanged vows with Kanye, 37, in Italy on May 24.
The 33-year-old previously revealed she wanted to have the same last name as her third husband and daughter.
Shortly after getting engaged in October 2013, she said: "It'll be Kim Kardashian West. Not hyphened. Maybe make [Kardashian], like, the middle."
Kim recently revealed that she and Kanye are enjoying married life together: "I feel as though we'll always be in the honeymoon period. We always say we really like to treat each other like it's our birthday. I try to treat him like it's his birthday every single day. I think we'll always be like that.
"When we're together - and even when we're apart - we're always on the phone 24/7, just trying to make that time as memorable as possible" she said.