Kim Kardashian is said to be slowly returning to normal life after her recent ordeal in Paris when she was held captive and was gagged and bound by five armed gunman in an apartment.
The reality TV star was spotted stepping out for dessert in LA with best friend Jonathan Cheban, three weeks after the incident, in which she was held at gunpoint in an $11m jewellery heist during Paris Fashion Week in October 2016.
Kim seemed to be keeping a low-profile, wearing little make-up and hiding her famous curves under a baggy white hoodie, while she enjoyed a frozen yoghurt at the Beverly Glen Deli in Los Angeles.
However, she was however, accompanied by two bodyguards after her security was increased in the wake of the incident.
A source close to the family said that while she is still haunted by her ordeal, she is beginning to pick herself up.
"She is slowly getting back to a normal life step by step," the source told Mail Online.
"Kim is still shaken up, but she's gradually bouncing back. She doesn't feel as anxious any more," added the insider. "It's taken time, but she's less shaky, less nervous now."
The mother-of-two has been "'spending time at home with the kids, playing with them," explained the source. "She also watched a lot of movies and read books."
Friends and family have been rallying around the 36-year-old, who had earlier been suffering nightmares and flashbacks as she attempts to come to terms with the robbery.
"Kim spent a lot of time at her mother's house and she would have dinner at Kourtney's and Khloe's homes too. Khloe is a great cook," the source revealed.
On Tuesday evening (25 October), Kim had ventured out to attend husband Kanye West's Pablo concert at the Forum in Los Angeles, but made a discreet entrance, hiding her face from onlookers.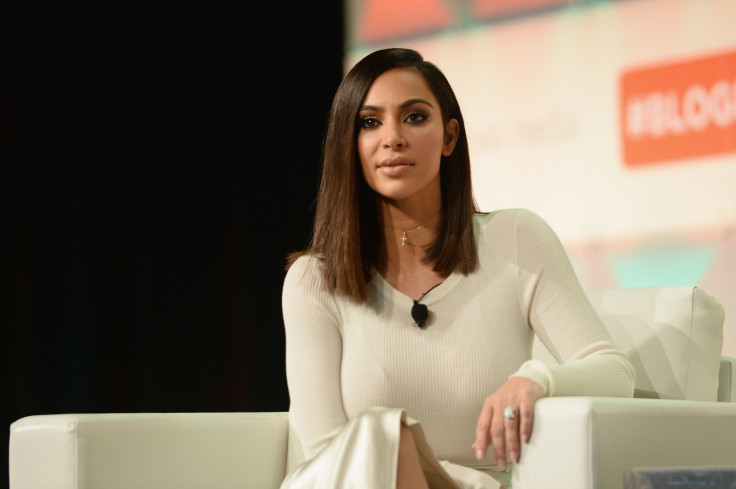 Her look, since the robbery, has been decidedly toned down for the usually glamorous star, who has reportedly re-evaluated her life in the public eye.
Kardashian is said to be reviewing her social media presence, following criticism that her tendency to share her every move may have made her an easy target for attackers.
While E! earlier reported that filming of Keeping Up With The Kardashians had been halted to allow her to recover from the incident, it seems she is now being followed by E! camera crews. A production team including a cameraman, producer and a man carrying a spotlight were seen among her entourage.
A source told People that the mother-of-two "did take a break from filming" but has "gradually resumed filming the show."
The Keeping Up With the Kardashians star, who has been absent from social media since the incident, recently celebrated her birthday with her family in a low-key affair.
In the meantime, Kanye has been taking ever greater measures to safeguard his family. According to reports, the couple are having a state-of-the-art panic room built in their $20m Bel-Air mansion.