As Kim Kardashian struggles to recover from her trauma after being held at gunpoint in a Paris robbery, the reality star is taking ever greater measures to safeguard herself and her family.
According to reports, the 35-year-old is having a state-of-the-art panic room built in her $20m Bel-Air mansion.
InTouchWeekly reports that construction on the panic room, which will include a large room, a separate bathroom and cameras, will begin immediately and will reportedly cost as much as $100,000.
"It will be made to withstand a fire of over 1,000 degrees and a 7.0 earthquake," said an insider.
Kim and husband Kanye West faced criticism for the lack of security afforded to the global star who was alone in her luxury Paris apartment with thousands of pounds of jewellery when the attackers struck.
However, reports have since stated that the rapper has now enlisted the best security money can buy. "Kanye has hired a company that protects government officials in war-torn countries," the insider added.
Meanwhile, the mother-of-two has been seeking the support of a therapist, who is reportedly on call 24 hours a day as Kim suffers panic attacks and flashbacks.
"Kim can reach out any time, day or night,' said the source. 'It's been very comforting for her. She's not well. It's worse than anyone knows. She's been suffering severe panic attacks and refuses to be alone. She's been having flashbacks and nightmares. She's a nervous wreck. She gets especially anxious late at night.
"When the kids are sleeping she has time to think and she just replays that dreadful night over and over. Kim's ordeal is far from behind her," the source added.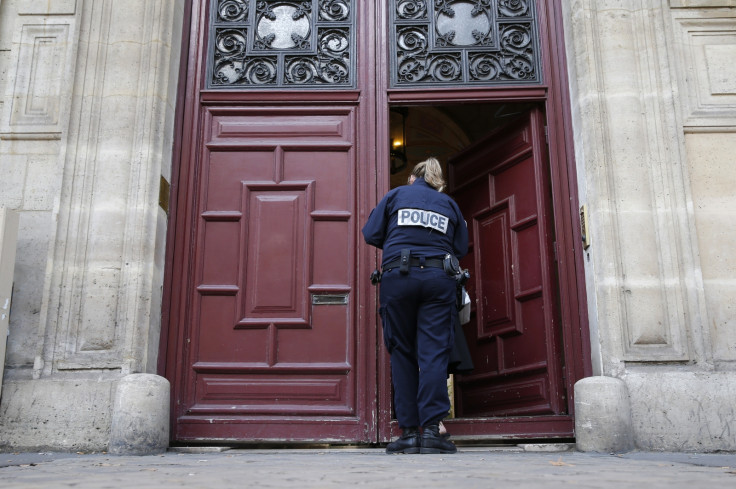 Kanye has reportedly also cancelled his plans to throw a high-profile birthday celebration for the reality star amid security concerns. Her 36th birthday will be a low key affair with just her family present, according to E! Online.
On Tuesday (17 October) Kim's mother Kris opened up about the star's condition, telling E! News: "One day at a time. It's a process."
The family are reviewing their social media presence following the robbery, which took place on 3 October 2016, when Kim was gagged and bound and robbed of £9m worth of jewellery at gunpoint, by five masked attackers in an apartment during Paris Fashion Week.
While filming for her television show, Keeping Up with the Kardashians is currently on hold, Kim's assistant Stephanie Shepherd announced the star's friends and family will be updating her subscription-based app and website kimkardashianwest.com, while Kim recovers.