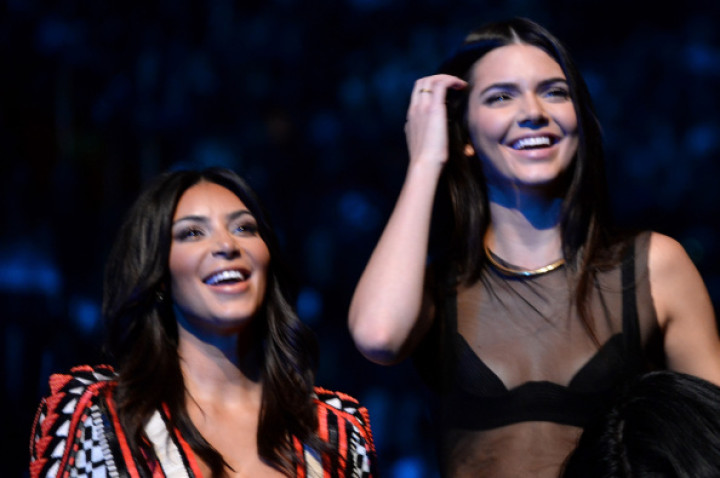 American reality television star Kim Kardashian is reportedly unhappy with Kendall Jenner's growing fame and successful career at such a tender age.
According to a report in Hollywood Life, the 34-year-old Keeping Up With The Kardashians star "wants to try and keep all the attention on herself."
"Kim would never admit that she's jealous of Kendall. She's well aware of Kendall's escalating fame and Kim's always backhandedly telling Kendall, and all her family, that she's the reason they're rich and famous," a source said.
"Kendall will bring up things that she's doing, working on or projects that she's been offered and Kim will play nice and be happy for her, but will immediately find a way to make the conversation about her.
"She'll say things like, 'Oh, that's nice Kendall. I remember when I did that,' or 'I remember when I was first offered…' She's always downplaying Kendall's success when she should be encouraging her more and jumping for joy. If Kim had it her way, her entire family would bow down to her every morning. She wants every one of them to know that if it weren't for her, none of them would be where they are today," the insider added.
In a teaser for the 10th season of Keeping Up With The Kardashians, Kim is heard saying: "I'm not buying her shoes, I bought her a f***ing career!" during a heated conversation.
Though everyone assumed that it was about Kendall, Kim later cleared that she actually said it about Kourtney Kardashian.
"I'm her [Kendall] biggest cheerleader - we talk all the time. She does ask Kanye for advice and I do think he has been influential in helping her and guiding her with decisions. We're family. That's what we are here for," Kim said.