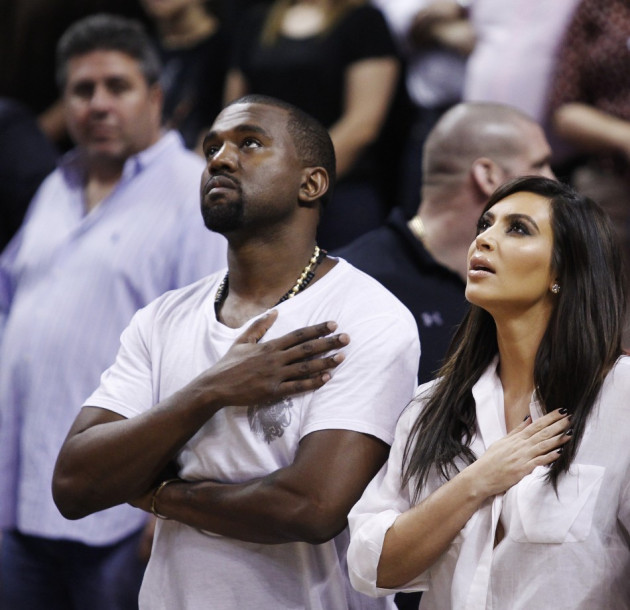 Reality star Kim Kardashian and her rapper beau Kanye West have decided not to work at the same time, so that their daughter, North West will not be left alone. The couple have mutually agreed that they want to be hands on parents for the first six months of her life.
''They made a deal that for the first six months to a year, the baby has to be with either one of them. So if Kanye is out working, Kim has the baby. And if Kim's working, Kanye's on duty. They're not trying to leave the baby in somebody else's hands. They are hands on parents and will be that way forever,'' a source told HollywoodLife.
While there were rumours flying around that even though West was a hands-on-dad, the one thing that he wouldn't do was change diapers. However, a source close the Kardashian's has denied it.
"Nonsense. He changes his baby's diapers and goes beyond the call of duty for his child. Ain't nothing he wouldn't do for that baby," the source stated.
''Every new mom and dad that leaves here with their newborn baby is fully prepared on how to take care of their little one. It doesn't matter if they are famous or not, both mom and dad are taught by the nurses how to properly change a diaper. Most of the new moms are adamant that their significant other learn how to change a diaper,'' the insider added stating that the 36-year-old rapper wants to be involved in all areas of his baby's life.
A few days back, Kardashian and West had turned down a $3m photo-op deal for their newborn daughter, North West. According to sources, the offer came from an Australian magazine.
"Kanye's been adamant about not having the baby on the show. He was serious when he said North isn't America's baby, so he may not do anything," a source close to the family told US Weekly.