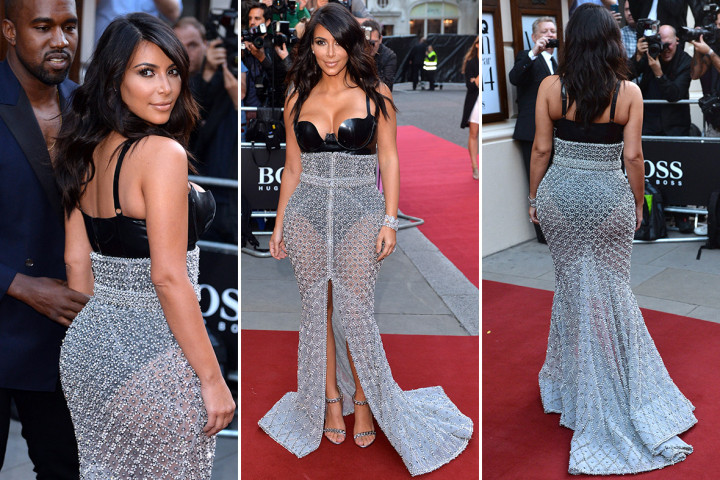 Kim Kardashian has managed to grab eyeballs with her daring nude cover in British magazine GQ.
In an interview with the magazine, the reality star dished on her "amazing sex life" with husband Kanye West, and teased another sex tape!
"Have we made another? There's nothing wrong with being adventurous, having fun and experimenting," the reality star revealed to British GQ, according to Daily Mail.
Kim also said that if they did have a sex tape, she would keep it as a secret between the two.
"So far as the sex tape is concerned, whether or not we've made another... If we have it's never something I want to go public," she told the outlet.
The reality star also praised her rapper hubby and said, "I am married to an incredible man and let's just say we like to have fun."
During the GQ Men of the Year Awards on Tuesday, The Keeping Up with the Kardashians star and her husband reportedly locked themselves in the bathrooms for five minutes and emerged looking "flustered!"
Fans found Kim and Kanye hiding out in the disabled toilets just moments before Kim took the stage to pick up her Woman of the Year award.
"We don't know if they were fighting or doing something quite different, but they came out looking very flustered," an eyewitness at the event told The Sun.
"Nobody minded what they were getting up to as long as Kim was on stage in time to get her award," the source added.
When Kim finally did accept her GQ awards, she made sure to mention her husband during her speech, saying, "I want to thank GQ for making me Woman of the Year, and my husband for making me feel like woman of the year every day."