The Kindle Fire HD tablet continues to be the most popular product across all categories on Amazon, as Christmas 2012 saw Kindle products take the top four places in the retailer's most-popular rankings.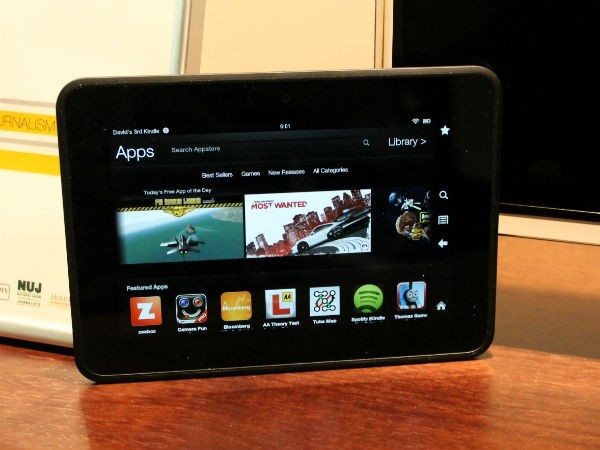 Amazon said it sold more than 26.5 million products on its busiest day in the run-up to Christmas, equating to 306 items per second.
Christmas Day itself was Amazon's busiest ever day for digital sales, with over 23 million films, TV programmes, songs, magazines and books being downloaded.
For the second year in a row, Amazon's tablets were the most popular products across its international stores, with the Fire HD the best selling, most gifted, and most wished for product in Amazon US, UK, France and Germany.
The regular Kindle Fire, front-lit Kindle Paperwhite, and standard Kindle took second, third and fourth places respectively as the most popular products on Amazon in the same countries.
"We are grateful to customers for once again ranking us at the top of the ForeSee customer satisfaction survey and for choosing to shop at Amazon this holiday," saidJeff Bezos, founder and CEO of Amazon. "On behalf of Amazon employees around the world, we wish everyone happy holidays and the very best for the coming year."
Although the Kindles and ebooks were popular, sales of paper books were also huge, and none more so than the Fifty Shades trilogy by E.L. James, which sold enough copies through Amazon to create a pile more than 300 times taller than the 50-floor tower in London's Canary Wharf.
Other amazing-but-pointless facts from Amazon's Christmas sales include:
The cumulative weight of the "Bond 50" Blu-ray sets purchased by Amazon customers over Christmas would be 800 times the weight of Daniel Craig.
If each customer that purchased a copy of Just Dance 4 played the game for one hour, the total number of calories burned would equal half a million slices of fruit cake.
Amazon customers purchased enough TVs to cover the field of every NFL stadium.
Amazon customers purchased enough vinyl copies of The Beatles albums that if laid flat would extend 20 times the length of Abbey Road in London.
Amazon's third-party sellers sold enough HDMI cables to make three round-trips to the International Space Station.
For the second year running, Amazon was ranked number one in customer satisfaction during the Christmas period, according to the annual Holiday E-Retail Satisfaction Index by ForeSee, which surveyed 24,000 customers.
The retailer earned a score of 88 from the survey, matching last year and equalling the highest score ever attained by any retailer in the study.