Five Must Have Kinect Games: Christmas 2011 Buyer's Guide
Continuing our ongoing series of Christmas buyer's guides, the IBTimes' offers you a list of five Kinect games you definitely don't want to miss this holiday season.
5) Kinect: Disney Land Adventures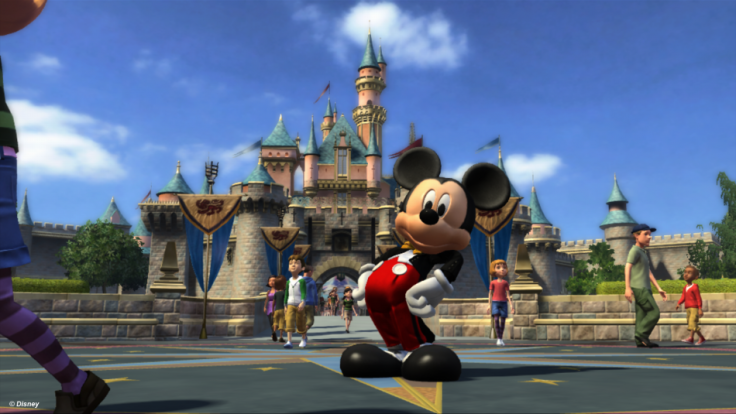 One that's definitely for the kids, Kinect: Disney Adventures lets the little ones traverse a digital recreation of the Disney Land where each ride houses a different mini game.
Similar to the Kinect's original game, Kinect Adventures, the games on offer in Disney Land ranged from paddling boat challenges that saw us collecting a number of coins, to downhill ski races against Goofy and company.
Containing a good variety of games, Kinect: Disney Land Adventures is an ideal choice for parents looking to keep the kids distracted come Christmas day, thus earning it fifth place in this year's IBTimes Kinect guide.
Release Date: 15 November, 2011
RRP: £39.99
4) Sesame Street: Once Upon a Monster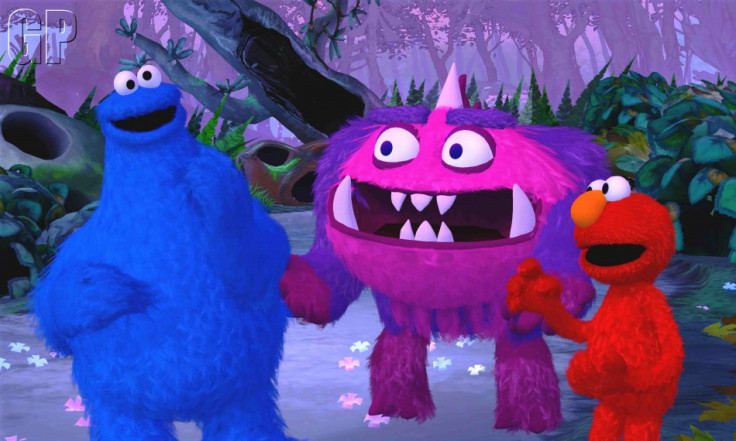 The brain-spawn of veteran games maker Tim Schafer, Sesame Street: Once Upon a Monster is a game that will have even the most salty-of-souls smiling.
Featuring the series' Grover, Cookie Monster and Elmo, Once Upon a Monster is effectively an interactive movie/story book adventure that sees the colourful cast teach children a variety of lessons about self-esteem and the importance of being one's self.
Specifically designed to make your kids feel good about themselves, Once Upon a Monster is once of the few games on the market that is guaranteed to offer parents a tantrum free Christmas.
Release Date: 11 October, 2011
RRP: £39.99
3) Gunstringer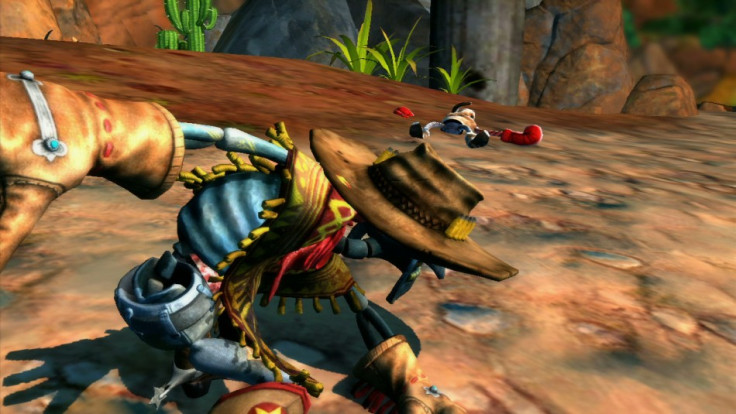 Telling the tale of a lone undead, gun-toting puppet, Gunstringer follows the mean-spirited puppet in his quest for revenge against those that killed him. Despite its grim start, Gunstringer is a tongue-and-cheek take on the classic western revenge story.
In essence an on-rails shooter, the game utilises the Kinect to let you shoot down any in your path with a flick of the wrist. Seeing your masochistic puppet-tool of destruction run from area to area, the games mechanic is simple, shoot anything and anyone that gets in your way.
The simple mechanic of aiming with your hands and shooting by flicking your wrist up, as you move area to area, adds up to make an intuitive and entertaining game, earning Gunstringer third in the IBTimes' 2011 Kinect guide.
Release Date: 13 September, 2011
RRP: £39.99
2) Dance Central 2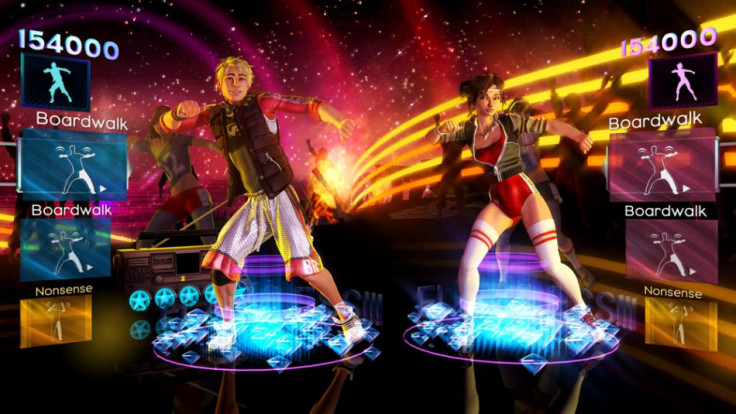 One of the now legion number of games that requires you to bust a groove, Dance Central 2 utilises the Kinect's body tracking technology to make sure every over the top act of pelvic gyration and air kicking insanity is accurately recorded.
While the prospect of buying a dance game may still leave the more rhythmically challenged cold, Dance Central 2 does an excellent job of keeping embarrassment to a minimum. Housing multiple difficulties and a wide array of songs, everyone from the wanna-be Michael Jackson's, to grandads before their time will be able to find a routine they can do and enjoy.
The rich variety and forgiving number of difficulty levels make Dance Central 2 an ideal choice for people looking for a party game everyone can enjoy.
Release Date: 25 October, 2011
RRP: £39.99
1) Child of Eden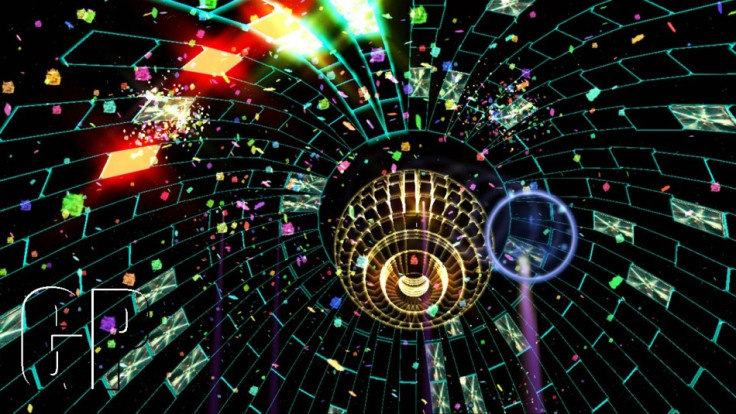 Without a doubt one of the prettiest game's ever made, Child of Eden is a creative, beautiful and engaging experience that no gamer should be without.
Child of Eden takes you centuries into the future, to a time when mankind has left Earth venturing out into the great unknown of outer space. In this new time, the internet has evolved into a collection point for all human knowledge known as Eden. At the heart of Eden lies the memories of Lumi, the first child ever born in space.
The game opens to Lumi coming under attack from a virus and immediately charges you to protect her. Taking you though the world of Eden the game challenges you to shoot/purify the corrupted segments threatening Lumi.
Putting aside the fact that it uses the Kinect, featuring music by the Genki Rockets and the designs of producer Tetsuya Mizuguchi, Child of Eden is one of the best games on the Xbox 360 and a must have this Christmas.
Release Date: 27 September, 2011
RRP: £39.99
© Copyright IBTimes 2023. All rights reserved.