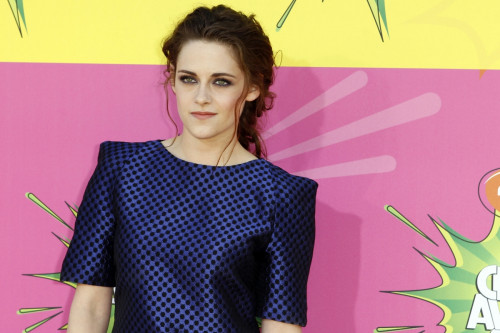 George Orwell novel 1984 is set to get the Twilight treatment with Kristen Stewart and Nicholas Hoult on board for a futuristic update.
Called Equals, Stewart describes the film in a recent interview as a slightly updated version of the 1956 film based on Orwell's book.
"I can't believe I agreed to do it," said the 23-year-old actress. "I'm terrified of it. Though it's a movie with a really basic concept, it's overtly ambitious."
Filming begins later this year with Like Crazy's Drake Doremus on board as director.
"In Equals, things go wrong because you can't deny the humanity in everyone," said Stewart. "It's the most devastating story."
Orwell's original novel is a cautionary tale of love in a then-future version of London ruled by an oppresive and terrifying government led by the totalitarian dictator, Big Brother.
Director Doremus added: "It's about love in a world where love really doesn't exist anymore."
"I trust Drake's process and I know we will do something really natural and real," said Stewart. "But I told Drake, 'Don't expect that I am going to be able to do this. It's too hard.' But he wouldn't take 'no' for an answer. I've given directors disclaimers before, but never this much."
"It's a love story of epic, epic, epic proportion," added Stewart. "I'm scared."