Kristen Stewart feels ex-beau, Robert Pattinson is perfect as Batman
Kristen Stewart agreed that Robert Pattinson has "perfect cheekbones" for playing Batman, and she won't turn down any opportunity to star with him.
Kristen Stewart said her ex-boyfriend Robert Pattinson is the 'only guy' who could play Batman. She was at the festival to promote her upcoming movie "Seberg".
Kristen Stewart said she is "very, very happy about" her Twilight co-star bagging the role of Bruce Wayne. She was speaking to Variety at Toronto International Film Festival. "I feel like he's the only guy that could play that part. I'm so happy for him. It's crazy. I'm very, very happy about that. I heard that and I was like, 'Oh man!' It's awesome," she said.
The 29-year-old actress also agreed that her ex, Robert Pattinson has the "perfect cheekbones" for the part. She added that she won't turn down any opportunity to star with the actor in Batman or any other superhero movie.
Stewart and Pattinson who briefly dated while shooting for Twilight, have spoken in each other's support on several occasions. They have made it clear that there are no hard feelings between them.
Ever since it became official that Pattinson will be donning the cape and the cowl in Matt Reeves' "The Batman", the 33-year-old actor has been receiving mixed reactions. Now he has the approval of his ex-girlfriend and the ex-Batman Christian Bale, who was loved by the audience in Christopher Nolan's "The Dark Knight" trilogy.
Stewart was recently in the news for her Harper's Bazaar interview. She claimed in the interview that she was told to hide her sexuality to bag a Marvel movie.
The actress who has dated both men and women in the past told Variety that it wasn't specifically Marvel Studios that encouraged her to hide her sexuality, but it was a "big conglomerate-y-type thing". "I'm sure they would love to hire the gay kids to be superheroes," Stewart said about Marvel Studios.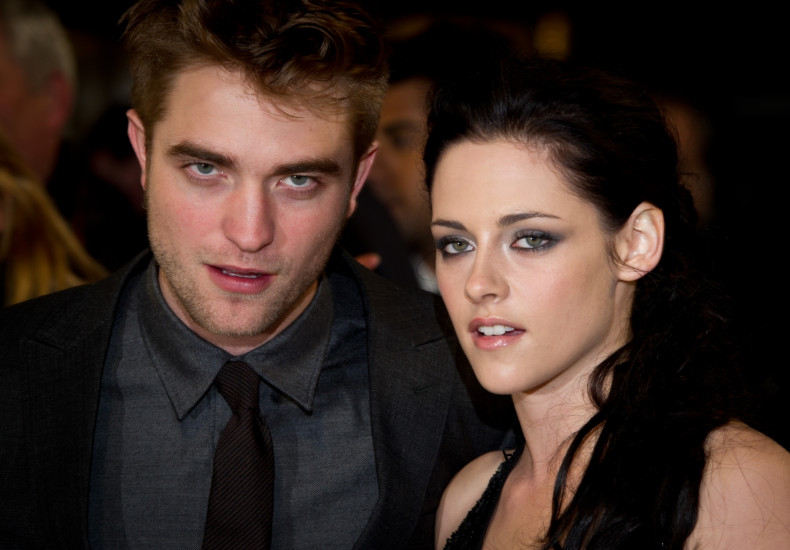 Stewart will now be seen in the Benedict Andrews-directed political thriller "Seberg," in which she plays Jean Seberg. She will receive the Golden Eye Award at the 15th Zurich Film Festival, according to Hollywood Reporter. The organisers of the festival announced the same on Monday. The "Panic Room" actress will be in Zurich with Andrews for the Swiss premiere of the movie.