Kristen Stewart lesbian: Jules Stewart approves daughter's relationship with Alicia Cargile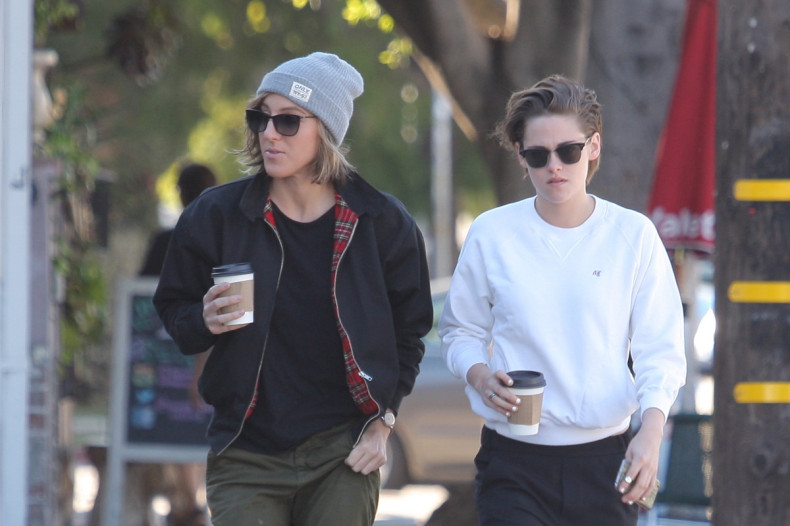 American actress Kristen Stewart's mother, Jules Stewart is happy about her daughter's relationship with Alicia Cargile.
The 55-year-old told the Sunday Mirror that she has met Cargile, a Los Angeles-based visual effects producer, and confirmed that they are dating.
"What's not to be accepting about her now having a girlfriend? She's happy. She's my daughter, I'm just her mom so she knows I would accept her choices," she said. "I've met Kristen's new girlfriend, I like her. What's not to accept? She's a lovely girl."
"I feel like people need to be free to love whoever they want. I accept my daughter loves women and men. It's OK to be who you are in my world. We all choose our friends so we should be free to choose our lovers," Jules added.
"People are good to do whatever they like as long as they're not hurting people or breaking the law.
"I have gay friends, family members, I'm accepting of people, we are all free to choose who we want to love," she added.
Kristen has clearly moved on from Robert Pattinson, who is dating FKA twigs.
In 2012, the 28-year-old Remember Me actor ended his relationship with the 25-year-old Clouds of Sils Maria actress, who was his Twilight co-star and girlfriend of four years, after it was confirmed that she cheated on him with British director Rupert Sanders.
Kristen and the father-of-two, who worked together on Snow White And The Huntsman, were photographed kissing in Hollywood Hills.
Though they patched up their differences and started dating again, the two broke up in May 2013 after Pattinson pulled out of his 27th birthday celebrations, which had been planned by Kristen.
In 2010, during an interview with MTV News, Kristen revealed that she is aware of her lesbian fans and the nickname they have given themselves.
"Yeah, yeah," she said when asked whether she knows about "Krisbians". "I totally can't lie about that. Oh my god yeah. In fact it really pisses one person off... my brother [Cameron]."