Robert Pattinson Splits with Kristen Stewart: Fight Over Actor's 27th Birthday Celebrations?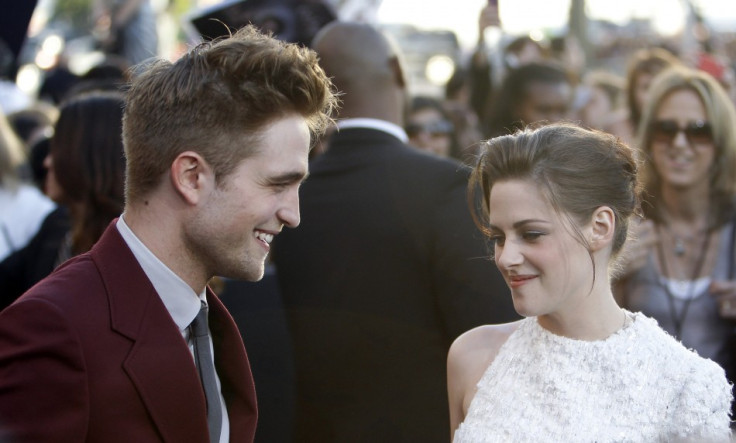 Twilight heartthrob Robert Pattinson has split from co-star and girlfriend Kristen Stewart after almost four years, People has reported.
However, insiders insisted that it may just be a temporary split.
The news follows reports that Pattinson pulled out of the 27th birthday celebrations planned by Stewart. The 23-year-old actress was spotted looking glum while at a friend's house on the afternoon of 13 May, arguing on the phone. Later, Stewart and her friend drove to another friend's house, where they ended up talking in the car for almost 45 minutes.
"Kristen totally went out of her way to make Rob's birthday super special. She invited friends over to go swimming and just hang out for the late afternoon and evening. At the last minute, Rob said he didn't want to make his birthday a big deal and said he was just going to hang out with the guys. Well obviously this completely pissed off Kristen," a source told Hollywood Life.
"She wanted to spend Rob's birthday with him and just felt like he was blowing her off. She had made a cake and everything and just felt like Rob was not being grateful at all. Rob insists that he doesn't like to be the centre of attention and just wanted to be mellow," the insider added, "I am sure they'll work it out. Kristen loves Rob like crazy but sometimes feels like the relationship is unbalanced."
Pattinson and Stewart briefly split last summer after she admitted to an affair with Rupert Sanders, the married director of Snow White and the Huntsman. However, after a long-drawn and very public saga, Stewart and Pattinson reunited, and graced the red carpet for the promotion of the final premiere of The Twilight Saga: Breaking Dawn - Part 2, the hugely successful vampire-themed fantasy film franchise.
Stewart and Pattinson were last seen having a good time together in New York after the Met Gala in early May and also holding hands at the Coachella Music Festival in April.
© Copyright IBTimes 2023. All rights reserved.