There may be an unexpected guest at the rumoured wedding of Robert Pattinson and FKA Twigs with reports claiming that the Twilight actor's ex-girlfriend Kristen Stewart could receive an invite.
The private couple are reportedly planning to tie the knot in a low-key ceremony in London this summer following mounting speculation that the Hollywood star and Two Weeks songstress are engaged.
It should make for an interesting wedding as a source has told Grazia magazine that British actor Pattinson is considering sending an invite to his former love.
The insider said: "Robert has been giving serious thought into inviting Kristen to his wedding.
"They shared so much of their lives together, and both came to huge prominence at the same time with one another thanks to the Twilight movies, so they'll always have something in common."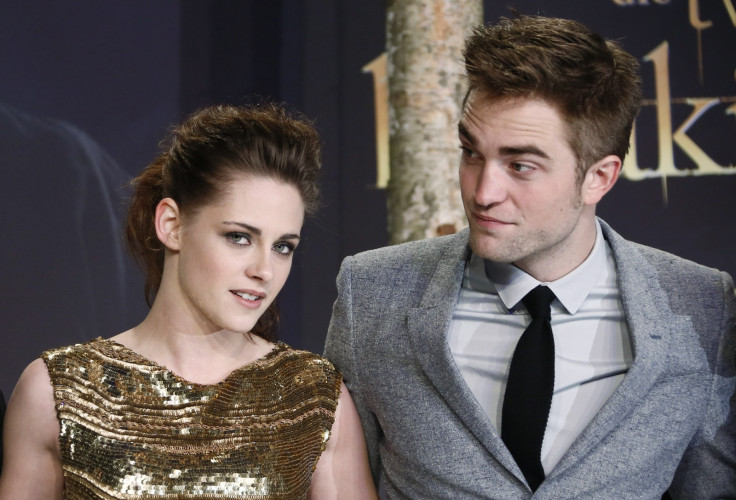 Sharing alleged details of the upcoming nuptials, the source told the publication that the 28-year-old actor and Twigs, real name Tahliah Barnett, are snubbing the idea of a big extravaganza.
They claimed: "She'd like a low-key registry office ceremony, pub lunch and party with their friends. They're talking about August. Tahliah doesn't intend to wear white. She wants this to be fun and a bit different."
According to the insider, the loved-up couple are struggling to agree with Pattinson's family on where the ceremony should be held.
The source alleged: "Rob's camp suggested Salisbury Cathedral, as apparently his family has close ties but he and Tahliah want something a bit less stuffy."
The actor and 27-year-old singer were recently pictured together attending the star-studded Met Gala 2015 on 4 May, where Twigs was seen wearing the reported engagement ring she received from the beau when he popped the question in April.