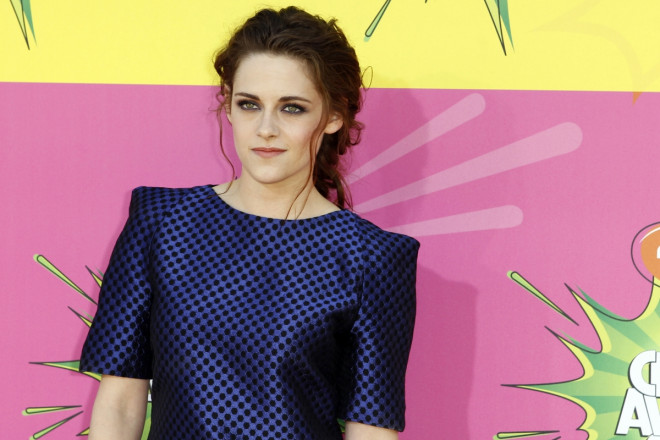 Kristen Stewart's recent weight gain has sparked rumours that she is pregnant with former boyfriend and Twilight co-star Robert Pattinson's baby.
Celebrity nutritionist Liza Defazio told Hollywood Life that the 23-year-old actress looks to have gained around 15 pounds, in comparison to pictures of Stewart while shooting for Camp X-Ray.
"In the before photos, Kristen [who is 5'5"] appears to weigh approximately 115 pounds, now she appears to weigh 125 to 130 pounds. You can see her stomach in her jeans now gives her a slight 'muffin top' around her waist and her thighs are a bit heavier," she said.
"She definitely has gained weight, however, it is not a bad thing! She was getting to be too thin anyway, and now it appears she is eating, looks healthy, happy and has some curves."
However, according to people close to Stewart, the weight gain is just for her role in upcoming film Still Alice, which tells the story of a psychologist (Julianne Moore) who discovers that she's suffering from an early onset of Alzheimer's disease.
"Kristen is absolutely not pregnant. She has put on a few extra pounds for a movie role and that's it. She's already so thin so a few more pounds makes a noticeable difference, she's still thin," a friend close to the actress told the website.
"Don't get me wrong, Kristen would love to be a mom one day and have little rugrats running around, but not for a while. Her priority right now is her work."
Meanwhile, Stewart and Pattinson, who had split after her affair with Snow White and the Huntsman director Rupert Sanders, reportedly celebrated Valentine's Day by sending gifts to each other.
"Rob is good with stuff like that," a source told Hollywood Life. "He has sisters that trained him well. Even though he and Kristen aren't together, he wanted to make sure that she knows she still matters to him."