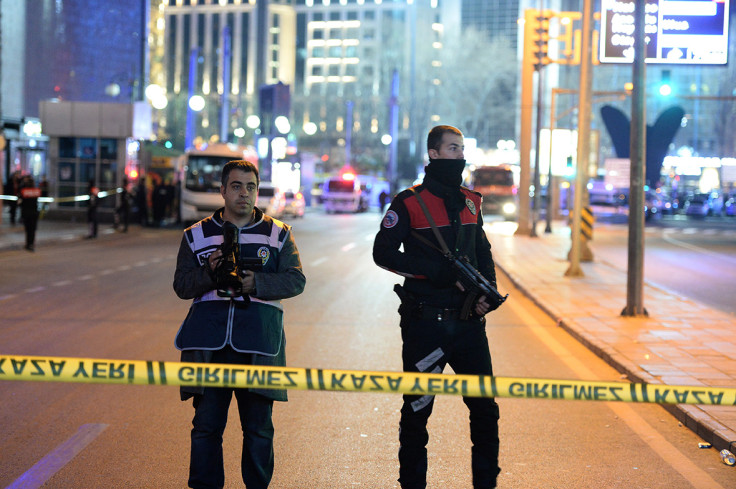 Kurdish militant group TAK claims it has carried out a suicide bombing attack in Turkish capital Ankara in which 37 people were killed.
In an online statement, the group said the attack was revenge for Turkish military operations in the Kurdish majority south-east of the country, in which civilians have been killed.
"On the evening of 13 March, a suicide attack was carried out... in the streets of the capital of the fascist Turkish republic. We claim this attack," the group said.
The militant offshoot of the PKK has already claimed responsibility for a deadly attack on buses carrying military personnel in Ankara in February.
It comes as Germany closed its embassy in Ankara, and warned German citizens to stay away from the area amid concerns another terror attack may be imminent. It also closed its consulate and the German school in Istanbul.
Sunday's bomb attack took place at a bus stop in Ankara, with scores also wounded. In the statement TAK, which stands for Kurdistan Freedom Hawks, said it did not intend to kill civilians in the attack, but was targeting military personnel. It warned of the possibility of further civilian casualties in future attacks though.
It released a picture of the female militant it claimed is responsible for the suicide attack.
The Turkish government has blamed the PKK for the attack, though it has in the past denied connection with TAK operations.