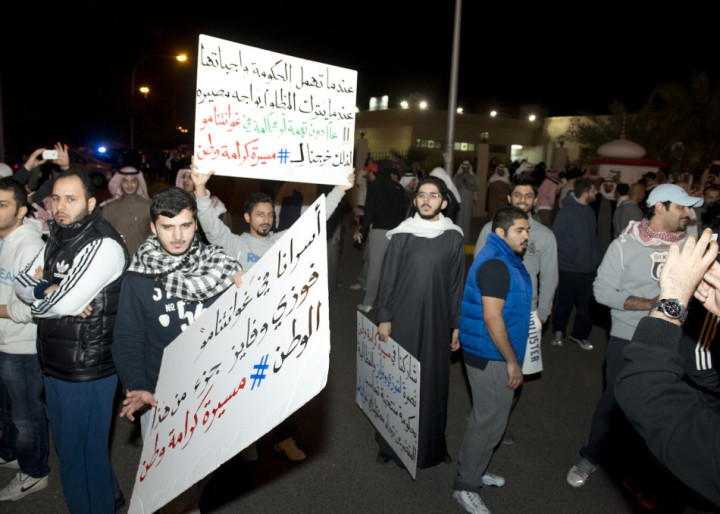 The Kuwait government has ruled to withdraw Kuwaiti citizenship from five activists who "undermine the stability" of the oil-rich monarchy, local news outlets are reporting.
In a shock decision on Monday, Kuwait revoked the citizenship of the owner of a pro-opposition satellite television channel and a daily newspaper, Ahmad Jabr al-Shemmari.
Shemmari owns the independent Al-Youm television station and Alam Al-Youm newspaper. His paper had already been temporarily shut down twice this year for defying a court-ordered media blackout about an investigation into a coup plot to overthrow the Gulf monarchy's government.
Several other people were also stripped of their citizenship in an apparent crackdown on dissent, including former Islamist opposition MP Abdullah al-Barghash, two of his brothers and his sister.
A human rights lawyer in Kuwait said it was the first time he had heard of the government revoking citizenships without a court order.
The measures come a week after the government ordered the Interior Ministry to review the citizenship of people who posed a threat to national security.
In similar rulings this week, the Kuwait Ministry of Social Affairs and Labour closed down "scores of offices and branches" of non-profit organisations, including Islamic charities.
It is not clear what will happen next for to those who have had their citizenship revoked as they cannot appeal the decision, a Kuwaiti lawyer told Associated Press. The five will lose their rights to government jobs, benefits and voting, thought it is unclear whether they will be allowed to still reside in Kuwait.
Kuwait has been rocked by a series of political crises since mid-2006, which has seen its parliament being dissolved six times, amid disputes over election procedures and charges of corruption against senior government members and the ruling family.
Most opposition groups are not represented in Kuwait's parliament after they boycotted the July 2013 election in protest over amended electoral law.