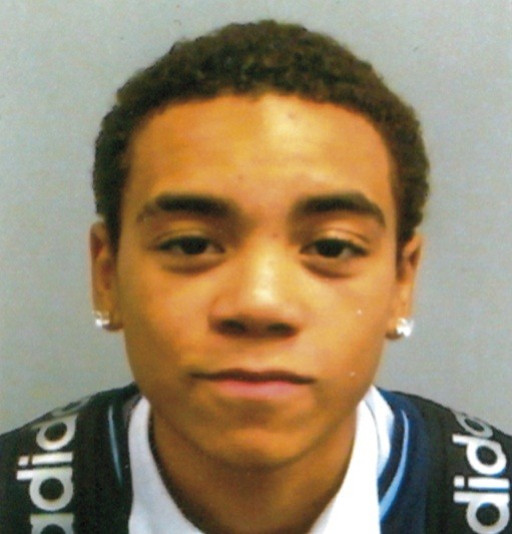 The family of a 16-year-old boy who died a week after been stabbed in the leg have appealed for witnesses.
Kyle Sheehan was stabbed in the leg following a "very minor dispute" in Bartley Green, Birmingham on 21 September.
He was taken to hospital but died a week later of his injuries after suffering kidney and liver failure and having his leg amputated.
His mother, Hayley Sheehan, 34, and Grandmother Gail Lambe, 55, appealed for witnesses at a press conference. Lambe described the teenager as a "peacemaker" and a very popular child.
Lambe said: "Someone needs to come forward and let us know because we are in limbo now. We can do nothing until somebody - Karl had lots and lots of friends - speaks to the police. Don't let him die in vain.
"He was 16, a cheeky devil at times, but he was just lovely and he was very well-liked. He was called a peacemaker and this is what has happened."
A 23-year-old man has been arrested on suspicion of murder. Three people, aged 16, 18 and 29, arrested on suspicion of wounding have been released on bail.
West Midlands Police believe there are still more witnesses to come forward. They believe there were between 20 or 30 people involved in the dispute which led to the stabbing of Sheehan.
DCI Wayne Jones said: "We are still unsure of the exact circumstances that led to him being stabbed and why it was Kyle that was stabbed.
"We have already made a number of arrests. However, we still need people to come forward to give us the information that will lead us to charging somebody in this crime.
"It is tragic that a lad so young has lost his life in such a violent and distressing way. He leaves behind a family and many friends who are distraught and struggling to come to terms with what has happened.
"We know many people were in the area and would have seen what went on that night, but many are still yet to come forward to share their information with police.
"We now directly appeal to you to speak to us and help us find those people responsible for killing Kyle."