Kylian Mbappe has confirmed that joining Arsenal in the summer was a 'real option' but Paris Saint-Germain was always his first option.
The Frenchman was the most sought after teenage footballer this summer with Real Madrid, Liverpool and Manchester City amongst his many suitors. It was reported that the striker had a verbal agreement in place with the Spanish capital club before changing his mind and remaining in Ligue 1.
The 18-year-old striker who burst onto the scene, scoring 26-goals in all competitions last season with AS Monaco finally joined PSG, a club he calls home, and a club he has supported since he started his career with AS Bondy a club based in Paris. He will spend the current season on loan at the Parc des Princes before joining on a permanent deal for a fee of around £165m ($215m) next summer.
Arsene Wenger is a big admirer of Mbappe and confirmed his interest in signing him this summer after having failed with a move last year before he signed a professional deal with the Principality club. Reports emerged that the Gunners were willing to sanction a record transfer to bring him to the Emirates, but the French coach recently admitted that Monaco's demands were too high for the Premier League club to meet.
Mbappe confirmed that he held a meeting with the Gunners boss in the summer and a move was a possibility owing to Wenger's reputation of developing young players. However, he was unable to resist the lure of playing for the club he supported as a boy and in the end it was the France international's decision to join Unai Emery's club.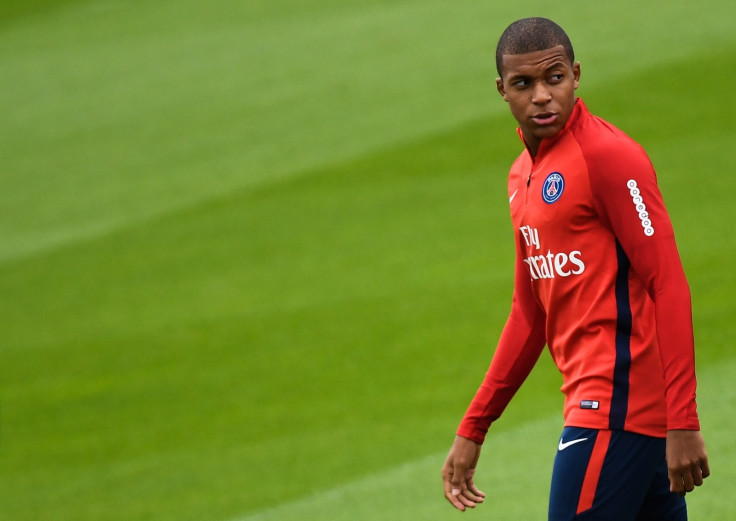 "Yes, I met with Arsene Wenger, who is a great coach," Mbappe told the Daily Telegraph on the day of his unveiling in France. "He has a great reputation here in France, he's well-respected and knows how to develop young players. This was a real option for me. But, of course, Paris Saint-Germain was the main option."
"We weighed up the advantages and disadvantages of all the clubs but my family told me it had to be my decision and one I needed to make. It also had to be a long-term decision. So it was up to me and I decided to come here in order to develop," the French striker added.