Kylie Jenner bares naked body with Travis Scott for Playboy
Kylie Jenner strips completely naked and poses with boyfriend Travis Scott for the Fall 2019 issue of Playboy.
Kylie Jenner is no stranger to sharing sexy photos of herself on social media and posing for risqué shots. Her recent photo though, holds more meaning because she poses naked with boyfriend Travis Scott for Playboy magazine.
Kylie has shared bikini photos and other snaps of herself in barely-there outfits and revealing clothes so it is no surprise if she posts more daring shots on social media. However, just when fans think they have seen enough sexy photos, here comes a sizzling snap that tops all the others. This time, Kylie decided to totally skip the clothes to go full commando.
The 22-year-old beauty mogul shared a photo of herself on her Instagram, that shows her completely naked. The only thing she has on is a cowboy hat. Kylie has her left arm strategically placed around her boyfriend as she hugs him to cover what's left of her modesty. The pose not only shows off Kylie's body, but gives emphasis to her voluptuous bum.
"When Houston meets LA...," the young mom captioned the snap.
The photo has racked up over ten million views and over 1,000 comments. Khloe Kardashian basically summed up what everyone is thinking about the snap when she wrote, "Shhhooookkt, Ohhhhh good morning!, wow, wow, ok."
Clearly, Kylie's recent photo is for Playboy magazine as teased by the famous bunny logo on the lower right. Playboy's official Instagram account also shared a tease to its collaboration with the famous couple and reposted the same photo on its Twitter page. The magazine likewise revealed that its Fall 2019 issue will feature Kylie and Travis.
The last time Kylie posed naked was when she went on vacation earlier this summer. She wore nothing but a huge Jaquemus hat.
The Kardashian-Jenner clan do not shy away from going au naturel. Kylie's sister, Kendall, has also posed in the nude for artistic shots in magazines. Their half-sisters, Kourtney and Khloe, have done the same but they mostly have their chest covered. It was Kim Kardashian-West who broke the internet when she went full frontal for PAPER magazine. Now, fans think that Kylie might just surpass Kim with her Playboy nude photos.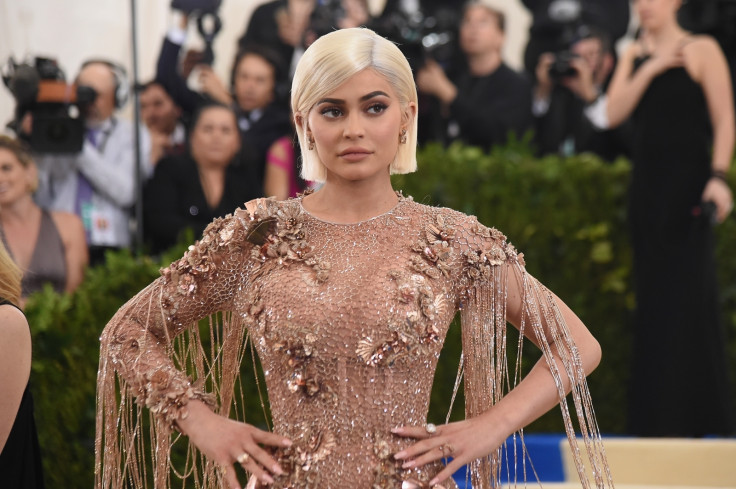 © Copyright IBTimes 2023. All rights reserved.