Kylie Jenner breaks up with Tyga after his former fiancee Blac Chyna posts text messages on Instagram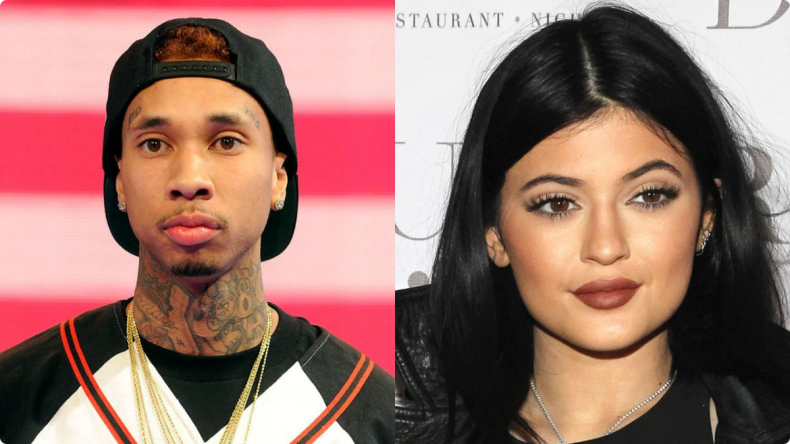 They may have never officially confirmed their controversial romance but it looks like Kylie Jenner and Tyga's relationship is already on the rocks.
Hollywood Life reports that the 17-year-old reality star has broken up with the 25-year-old rapper after she felt publicly humiliated by his former fiancée Blac Chyna on social media.
Earlier in April, the boutique-owner and former video vixen reignited the ongoing feud with her love rival Jenner by posting to Instagram screenshots of texts she apparently exchanged with Tyga.
In the messages, the Rack City rapper is named as "Kings Father" in reference to their two-year-old son and he asks the former stripper if they could "be a family again".
An apparently keen Tyga reportedly writes: "Can I just come for a lil. Just us 3. Do something or spend a lil time [sic]."
When Chyna brushes off his advances, Tyga replies: "I want to be with u. I want to be positive. I want to be a family again. Want to start this friendship, relationship [sic]."
Left embarrassed by the incident, Jenner is said to have "demanded" that the rapper show her the texts he sent to Chyna to see whether he told the truth in a Skype conversation. But he refused.
"He wouldn't do it and explained to her that what Chyna said was taken out of context," a source told Hollywood Life. "Kylie was livid! She called him a 'lying sack of s***' and slammed her computer shut, cracking her screen in the process."
The blow, which came just days after Chyna appeared to mock Jenner's lips by sharing a photo of herself with a large red pout as part of the viral Kylie Jenner Lip Challenge craze, may not however be the final straw. Despite all the drama, the insider suggested that Jenner has left the door open for a reconciliation in the near future.
"They're on a break! Kylie put him on punishment. She's had a rough couple of weeks and has had to grow up really fast! And after seeing her dad's courageous interview and being with her family, she's not in the mood for all this drama!"