Has Tyga tattooed Kylie Jenner's name on his arm? Pictures emerge of rapper's tribute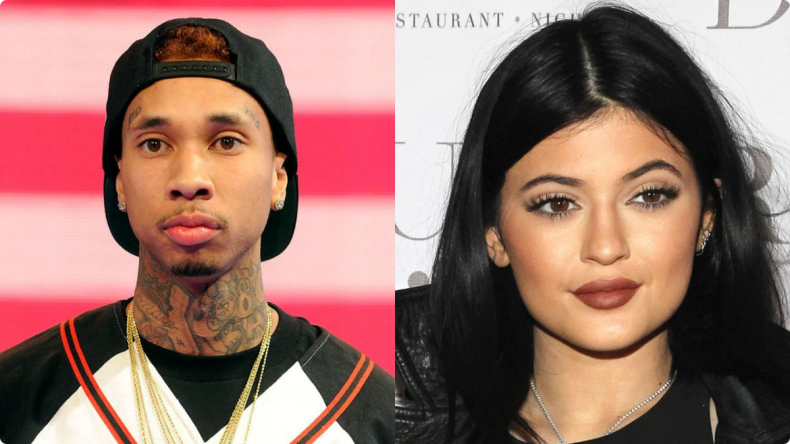 Rapper Tyga appears to have confirmed his love for rumoured girlfriend Kylie Jenner by seemingly tattooing the teen's name on his arm.
In a photo shared by a fan on Instagram, the Rack City rapper's right arm is fully exposed with "Kylie" inked rather largely near his elbow. The image has gone viral although there is speculation as to the authenticity of the tattoo.
After the tattoo rumours emerged, the 25-year-old posted a selfie on his own Instagram account, but interestingly, he managed to keep most of his arm hidden from view.
The reported ink job comes just a couple of days after the feud between Kylie and his ex-fiancee Blac Chyna reached fever pitch.
The fashion designer exposed text messages allegedly sent to her by the rapper, in which he appeared to suggest that they rekindle their romance.
Tyga is alleged to have written: "I want to be with u. I want to be positive. I want to be a family again. Want to start this friendship, relationship [sic]."
Although Chyna, 26, initially rebuffed his advances, she later appeared to agree to have a conversation about spending time together as a family with their two-year-old son King Cairo.
Kylie, 17, did not respond to Chyna's latest jab , but the Ayo rapper shared some cryptic tweets which many believe to be aimed at the mother of his son.
He tweeted:
The G.O.O.D. Music rapper recently brushed off claims he is dating the Keeping Up With The Kardashians star, telling AMP Radio: "Whether if I tell the world that I love her or I don't, it's gonna be me to dictate that, and how I want to keep my friendship and relationship with her.
"I feel like it doesn't matter what the world thinks. If you're around somebody, and you love being around that person, that's all that matters."