She was heavily criticised for releasing a sex tape so it comes as no surprise that Kim Kardashian has warned her younger half-sisters Kendall and Kylie Jenner about the dangers of posting racy content online.
During her appearance on NBC's Today, the Keeping Up With The Kardashians star was asked if she has learned her "lesson" since the sex tape she filmed with her then-boyfriend Ray J was released in 2007.
The 34-year-old told host Matt Lauer that she has not taken any type of x-rated photo or video since that she would be "horribly embarrassed" about if leaked to the public.
The reality star told Lauer: "Everything I do, I always, in the back of my mind, have the intention that this could always go online."
Referring to her younger half-sisters, Kardashian added: "I have had these conversations with my little sisters like: 'Girls, everything you do could potentially end up online.'"
Lauer then asked if the TV star would impose these "rules" on her one-year-old daughter North, whom she shares with husband Kanye West, when she gets older.
Kardashian admitted: "Yes, but I also will give her the freedom... If she's way more conservative than I am then that would be great as well.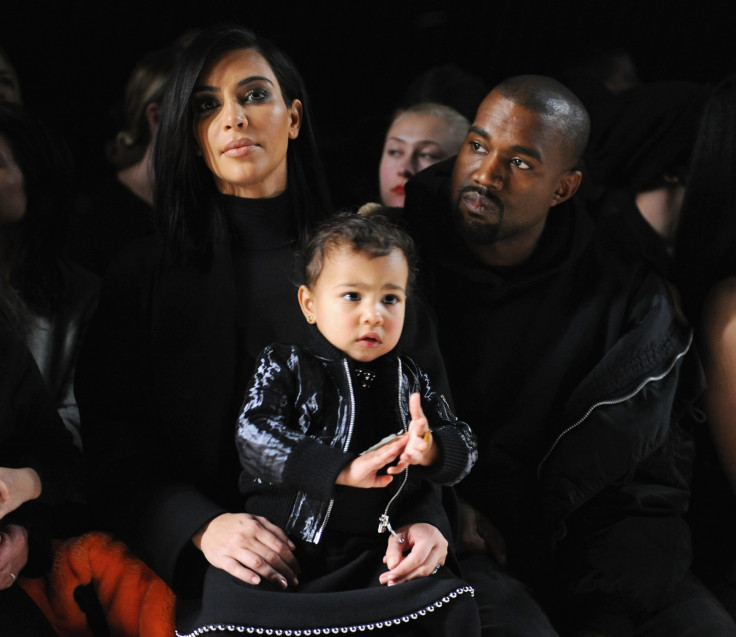 "If she's comfortable with herself and loves to take selfies... ," promoting Lauer to jump in: "If she's more liberal than you are?"
The E! star replied: "Well, depending on how liberal."
It is not only the sex tape that has raised eyebrows over the years. In September 2014, Kardashian "broke the Internet" when she got completely naked for the cover of Paper magazine, while she has also posed for Playboy in the past.
Elsewhere in her interview with Today, the reality star addressed her stepfather Bruce Jenner coming out as transgender during an interview with Diane Sawyer, which aired on 24 April.
Kardashian revealed that while she fully supports the 65 year old for choosing to live the rest of his life as a woman, the whole family is having therapy to help deal with the change.
"There is every emotion you could possibly imagine. There [are] hundreds of family meetings, we still have them. Say what you want about us, but we work out everything as a family, we have the best communication and we are so in sync with each other," she told Lauer.