Bruce Jenner TV special: Kris Humphries apologises for 'vague' tweet after ABC interview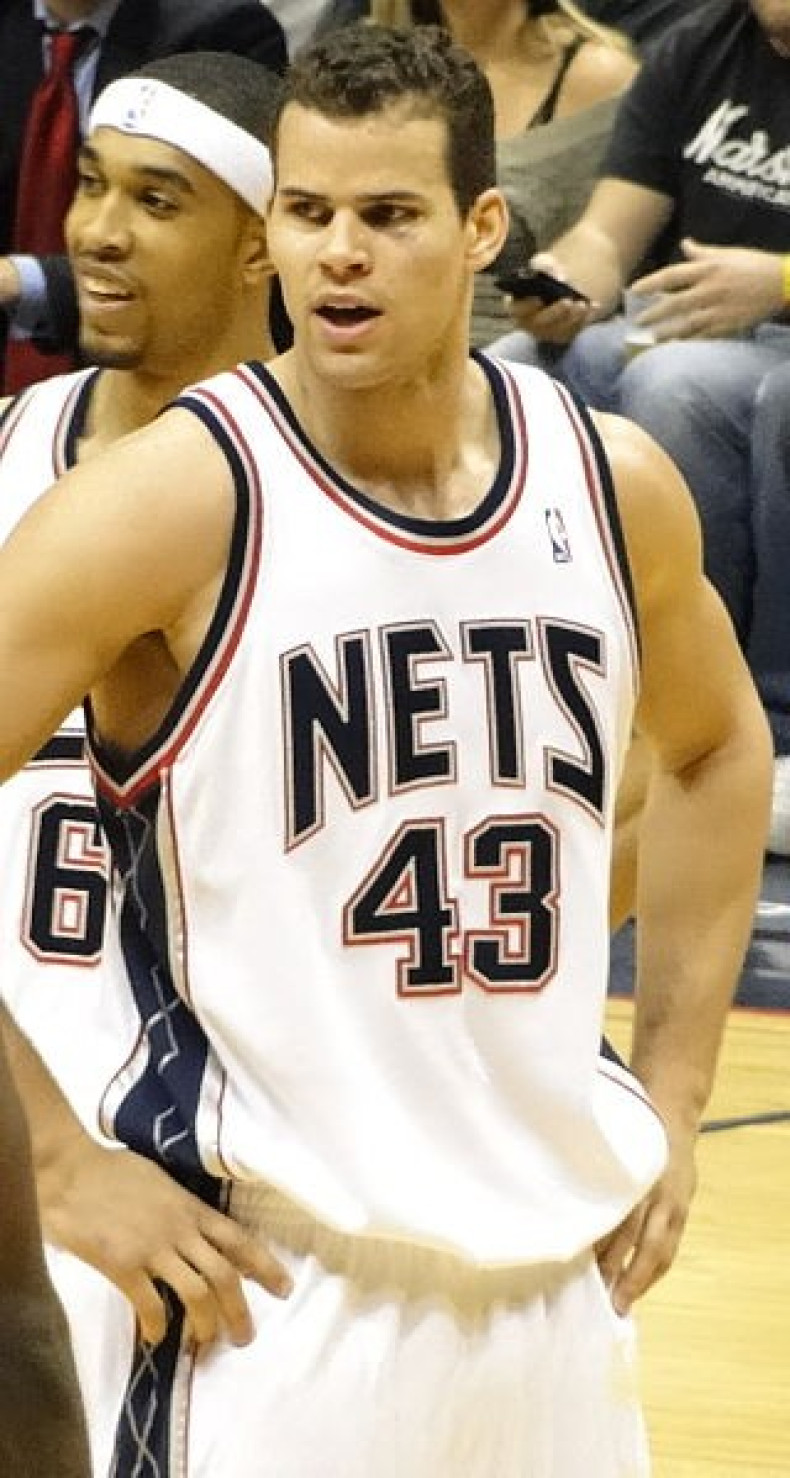 Kris Humphries has apologised for a tweet he posted following Bruce Jenner's ABC interview with Diane Sawyer.
In the two hour special Jenner confirmed that he is transitioning into a woman. For all intents and purposes, I am a woman," Bruce Jenner said minutes into the interview. "I just can't pull the curtain any longer. Bruce lives a lie. She is not a lie"
While the former Olympic athlete won support from celebrity friends and family his former son-in-law tweeted what seemed to be a less than supportive reaction.
The NBA athlete said: "Man, I'm glad I got out when I did," after the show aired. He added the hashtag: "#Gottadoyou."
The basketball player, who was briefly married to Kim Kardashian, faced a backlash on Twitter as supporters of Jenner criticised him for his insensitive comment.
The 29-year-old responded to the criticism but tweeting an apology the next morning in which he claimed that his message have been vague and was misconstrued.
"I have and always will support Bruce hence #Gottadoyou. Now recognize I was too vague and sincerely apologize for the way this came across," he wrote.
In a separate tweet he added: "#FullySupportBruce."
In contrast, the entire Kardashian-Jenner clan have been staunch in their support of Bruce, none more so than Kim.
He revealed that it was her husband Kanye West who helped her to come to terms with his decision.
Jenner revealed: "He says to Kim, 'Look, I can be married to the most beautiful woman in the world, and I am. I can have the most beautiful little daughter in the world, and I have that. But I'm nothing if I can't be me. If I can't be true to myself, they don't mean anything.'
Bruce also revealed that Kim had caught him wearing a dress several years ago, but it was a 'big secret,' which they never discussed again until transition rumours recently surfaced.
He revealed that despite her initial apprehensions Kim has now become Jenner's most trusted confidante in the film, joking with him that he has to maintain the reputation of the Kardashian-Jenner women for being fashionistas.
"Since then, Kimberly has been, by far, the most accepting, and the easiest to talk to about it," he said.
While the family had to adjust to the idea of Bruce's changing identity, with the world's attention focused on him, they rallied round him in an unequivocal show of support, when he most needed it.
They each turned to Twitter to express their pride for Bruce, the celebrated Olympic athlete who is now also their hero.
Pouring scorn on speculation that she was enraged by the very idea of the interview, ex-wife Kris Jenner, who watched the programme with her former husband of 22 years said: "Not only was I able to call him my husband for 25 years and father of my children, I am now able to call him my hero."
His step-daughters Kim, Kourtney and Khloe said they were proud daughters
Kim tweeted: "Love is the courage to live the truest, best version of yourself. Bruce is love. I love you Bruce. #ProudDaughter"
Kourtney added: "Couldn't be a more proud daughter. With courage and bravery, let's change the world. I am honoured to stand by Bruce's side and support him."
Khloe, who Bruce revealed had struggled the most with the revelations tweeted: "Just finished watching the #BruceJennerInterview with the family. Bruzer, I'm soooo proud of you! Dads really are heros"
Step-son Rob, who has been keeping away from the glare of the spotlight as he struggles with his weight issues, came out of seclusion to show his support. "You have always been a role model to me and now more than ever, I look up to you. LOVE YOU!"
Kendal Jenner wrote: "I love you. so very proud of you, my hero.'
Kylie Jenner admitted she had reservations but acknowledged her father's courage in sharing the truth of his life. "Understandingly, this has been very hard for me. You will hear what I have to say when I'm ready to but this isn't about me. I'm so proud of you, Dad. You are so brave. My beautiful Hero."
The former athlete's sons Brandon, Burt and Brody took part in the interview and were vocal in expressing their support for their father.
Brandon added that while he has always been proud of Jenner for his Olympic accomplishments, he will be even prouder of his bravery to transition into a woman.
The family have since commented that in the emotional interview Bruce won over America and his public announcement is groundbreaking for the transgender community.
Explaining what it meant to him to be role model for the transgender community he said: "We're going to make a difference in the world with what we're doing. And if the whole Kardashian show and reality television gave me that foothold into that world—to be able to go out there and really do something good, I'm all for it. I got no problem with that."