The government's proposed plans to turn all schools into academies face a funding shortfall to the tune of £1.1bn ($1.6bn), with the scheme increasing the risk of harming the education system, Labour have claimed today.
Chancellor George Osborne recently announced the plan – as part of Budget 2016 – to turn every UK state school into an academy by 2022. Labour party members have warned that funds for the plan had only been set at around £140 million.
The figures, obtained from a parliamentary question, suggest that transforming each school into an academy would have an average cost of £66,000, with local councils expected to cover a further £12,300 in costs, per school. Those that have not made the transformation by 2022 must have plans in place to make the switch by the deadline date.
According to News Republic, shadow education secretary Lucy Powell said the scheme's added cost came at a time when schools were facing "huge challenges" from reduced budgets and a shortage of teaching staff.
"This costly reorganisation of our schools is an unnecessary and unfounded distraction, which could harm standards in our schools," she added.
Reactions to Osborne's budget outlines have been mixed, with Labour party leader Jeremy Corbyn accusing Osborne of being "utterly incapable" of introducing policies that would help the UK achieve equality.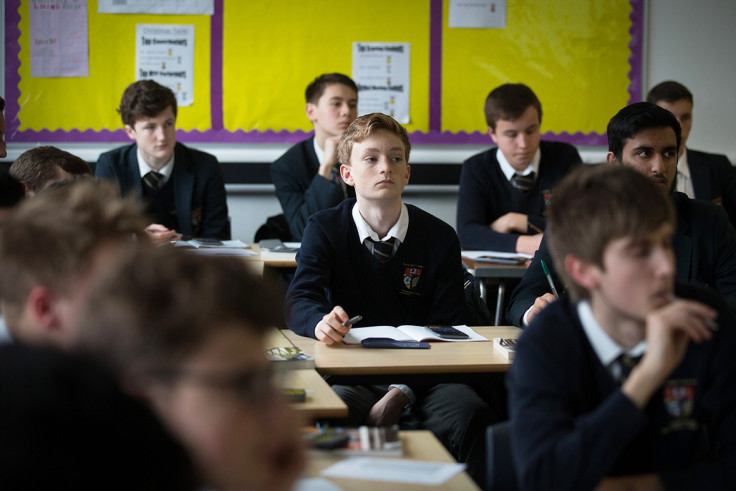 The Guardian reported work on the legislation will begin before the purdah period for May's local and regional elections and the EU referendum. In 2014, polling by ICM found that 57% of people oppose academy schools, compared to just 32% who support them.
IBTimes UK columnist James Bloodworth said: "The fealty shown by Conservative and Labour politicians toward academy schools resembles the romantic attachment in some quarters to grammars. There is no evidence that either perform better than comprehensives, yet there is a stubborn romantic aura around the idea that these schools are better than 'bog standard' comprehensives.
The government has dismissed the suggestions of a shortfall as "completely untrue".
According to BT, a spokesperson from the Department of Education said that funding earmarked in November's Spending Review and the March Budget would support a "high-quality, fully academised school system".
"We have over £500m available in this parliament to build capacity in the system – including recruiting excellent sponsors and encouraging the development of strong multi-academy trusts" they added.