'Britain Should Use 4G Auction to Build 100,000 Homes' - Balls [VIDEO]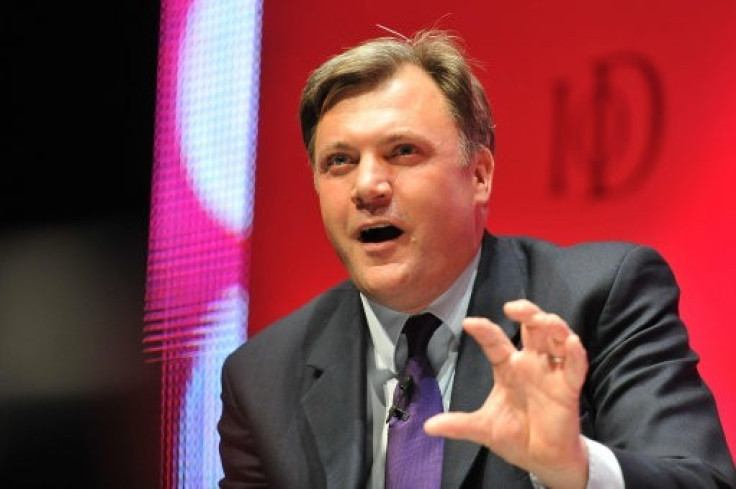 The government should use the proceeds from the auction of Britain's new superfast mobile internet network to fund the construction of affordable housing, according to shadow chancellor Ed Balls.
Balls will tell the Labour party conference in Manchester that the auction of the 4G spectrum, which is expected to raise around £4bn, would fund 100,000 new homes.
The Morley & Outwood MP will also urge the coalition to use the 4G windfall to provide a two-year exemption from stamp duty for first-time buyers, in order to set the economy rolling.
Balls will insist that proceeds from the sale of the new 4G licences, which are set to be auctioned in 2012, should not be used to pay off debt, and add:
"Let's commit that money from the 4G sale and build over the next two years: 100,000 new homes - affordable homes to rent and to buy - creating hundreds of thousands of jobs and getting the construction industry moving again.
"Add to that a stamp duty holiday for first time buyers, and we can deliver real help for people aspiring to get on the property ladder. A clear plan to kick-start the economy and get people back to work."
Despite his pledge to revive the economy, Balls is expected to say that if Labour comes to power in the 2015 election, it will not embark on a post-selection spending spree. He will not provide specific details on spending cuts or tax hikes.
Union scorn
The previous Labour government raised £22.5bn through the 3G auction, which helped it pay off the national debt.
However commentators predict that Balls's speech will frustrate the trade unions, whose relationship with Labour is already strained.
General Secretary of the British and Irish union Unite, Len McCluskey, said: "People are fed up with this path to poverty and if Labour follows a watered down version of the coalition's policies, it will lose the next election."
GMB union leader Paul Kenny, who will also address a fringe meeting, said ahead of Balls' speech: "He would give an aspirin a headache, wouldn't he?"
© Copyright IBTimes 2023. All rights reserved.