A Labour councillor in Cardiff has resigned after allegedly being bullied for expressing support for a persecuted Muslim sect.
Sue White quit on Monday, after two years as councillor for Llandaff North in the Welsh capital. In a statement she said she had encountered "bullying" and "racial discrimination" in the party, which currently has a majority on the council.
"There is a culture of bullying in the Cardiff council Labour group which has been allowed to go unchecked for far too long," she said in the statement.
"I myself have experienced it when I was the group secretary and, most recently, when I defended the Ahmadiyya Muslim Association (AMA)."
The Ahmadiyya Muslim community has faced decades of violent persecution by religious hardliners in Pakistan, which in recent months has spilled over into the UK.
In March, Ahmadi shopkeeper Asad Shah was murdered in Glasgow by a man who claimed he was defending the honour of the prophet Mohammed. IBTimes UK subsequently revealed that leaflets branding Ahmadi Muslims apostates, calling for them to be killed, had been distributed in London.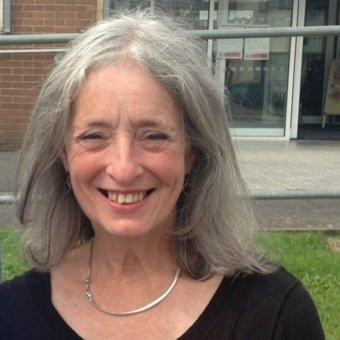 The community hosts regular anti-extremism events at its mosques throughout Britain under the slogan Love for All, Hatred for None, and was praised for its commitment to "peaceful dialogue" by Prime Minister Theresa May when she was home secretary.
Ms White said that she had become "extremely concerned at what I see as prejudice" against the group.
She said that she had warned by a colleague not to attend events hosted by the Ahmadi community in Cardiff, and an Eid dinner hosted by the group in County Hall. The colleague allegedly repeated the unfounded claim that the group was linked to Isis.
"I told the colleague that it was completely unacceptable to make allegations of that nature and attended the event."
She said that she believed other councillors had been deterred from attending the event as a result of the smear.
"I met forceful opposition when I proposed a group motion merely stating that I had sought police advice and there was no valid reason for councillors not attending events such as the Eid dinner," she added.
"To put it mildly, I was sickened to the pit of my stomach that I encountered such heated resistance to my motion and that not one fellow member at the meeting supported my defence of a group which has been cruelly persecuted in other parts of the world.
"The motion was not passed. I feel that the treatment I received that night constituted bullying."
In a statement, Mr Ata ur Rehman Maaz, president of the Ahmadiyya Muslim Community Cardiff, said: "We are deeply disturbed by the contents of the resignation statement of Councillor Sue White and the appalling treatment she has faced simply for supporting our local community work.
"We are shocked that she has encountered prejudice, bullying and bigotry simply for attending our peace events and Eid reception.
"Furthermore, we are horrified by the false accusations against our community being a dangerous organisation or having any links with extremism. Nothing could be further from the truth and in fact just last week we held successful Peace Conference on the theme of United Against Extremism – part of our nationwide campaign to condemn all forms of hate and extremism."
A spokeswoman for Cardiff Labour Party denied that the party had refused to defend the Ahmadiyya.
"In regards to the meeting, Ms White's concerns were listened to and, as a result, the council's approach to the Ahamdiyya Muslim Association was amended. The position of the group was changed to accommodate the views of Sue White and others that spoke in favour of the AMA at that meeting," she said.
"The Lord Mayor, just this weekend, attended The Interfaith Peace Symposium event organised by the Ahamdiyya Muslim Association."
"We take all allegations of bullying seriously, and will work with Welsh Labour to look at the detail of Ms White's statement."
IBTimes UK has contacted Ms White for comment.