There are fears that the upcoming Labour party conference due to take place in Liverpool in September (2016), may have to be cancelled after the party's request for G4S to provide security at the event was turned down, according to reports on Thursday (25 August).
Labour had previously voted not to hire G4S - which had arranged security for Labour conferences for 20 years - because of the group's alleged links to Israel prisons. The only other firm available and able to do the job, Showsec, has been rejected because of its perceived anti-union stance.
GMB leader Len McCluskey claimed Showsec failed to recognise union membership for its employees - a claim the company rejected. Now McCluskey has blamed Labour general secretary Iain McNicol for the farce warning the conference due to begin at the ACC Liverpool on 25 September may not take place.
Around 10,000 Labour delegates are due to attend the conference, at which the result of the leadership vote is meant to be announced. No other company is able to step in to perform such a complex role at such short notice and the only other option would be hiring the police, which would be more costly.
In a letter to GMB general secretary - which Tim Roache leaked to the Guardian - McCluskey wrote: "I am astonished that we are only four to five weeks to conference and that he has not done so. It is quite evident that in the event of a GMB boycott of conference, it simply won't proceed and the blame would lay squarely at the feet of Iain McNicol."
G4S said it made its decision on safety grounds. Eric Alexander, managing director for UK events at the security company, told the Telegraph: "This is a large, complex event, which we would ordinarily plan up to a year in advance.
"Security officers need to be cleared and accredited to work, detailed risk assessments made, safety and security plans with the Home Office and local police forces drawn up and supporting logistics, such as security equipment and staff accommodation, put in place," said Alexander.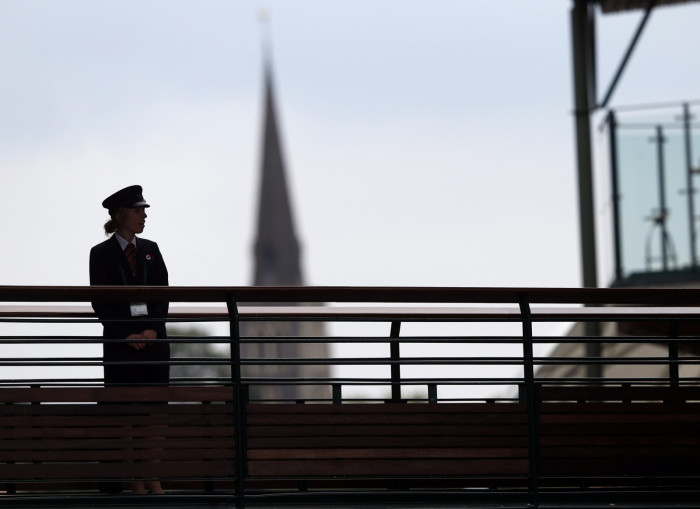 Meanwhile, Corbyn has also been embroiled in so-called "Traingate" and there have been allegations of antisemitism, sexism and intimidation within the party. However, according to The Guardian, Labour said the conference will go ahead, reporting that an official Labour Party spokesperson commented: "We don't comment on commercial arrangements".