Labour Leader Ed Miliband Pledges to Clamp Down on 'Crack Cocaine' Gambling Machines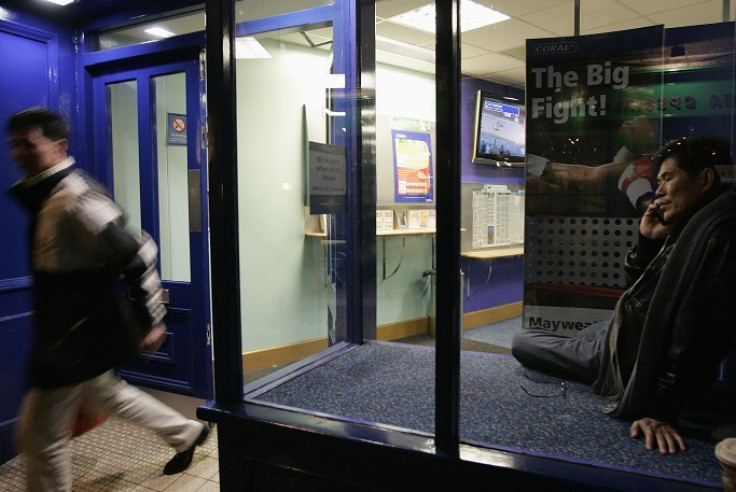 Councils across the UK will be given the power to ban high stakes gambling machines from their high streets if Labour gains power at the next general election.
Ed Miliband, the leader of the Labour Party, argued that deprived communities - and people who can least afford it - are being targeted by firms placing Fixed Odds Betting Terminals (FOBT) where punters can bet £300 ($490, €359) a minute or £18,000 an hour.
Miliband explained Labour will legislate to put betting shops in a separate use class so that councils can use planning powers to control the number opening in their area.
"In town and cities across Britain today, you can see how the old bookies are being turned into mini casinos," Miliband said.
He added: "In the poorest areas, these are spreading like an epidemic along high streets with the pawn shops and pay day lenders that are becoming symbols of Britain's cost-of-living crisis.
"The time has come to give local communities the right to pull the plug on these machines - the right to decide if they want their high streets to be the place for high stakes, high speed, high cost gambling."
In addition, Miliband said Labour would legislate to give councils the power to revoke or reduce the number of FOBTs, which have been dubbed the "crack cocaine of the gambling industry", in betting shops.
The leader also pledged to legislate to reduce the harm caused by these machines by increasing the time between plays, requiring pop-ups and breaks in play.
"This announcement has nothing to do with helping problem gamblers; it is simply about playing politics with the jobs of 40,000 people, and the enjoyment of eight million customers for no reason," said a spokesman for the Association of British Bookmakers.
He added: "Gaming machines are not new and have been played and enjoyed by our customers for 12 years and no evidence has ever been produced to show they are any more addictive that any other product, whether a casino table game or scratch card.
"While you could bet £100 in one go, hardly anyone does. The data from betting shop operators and machine manufacturers shows that the average customer plays for about 10-15 minutes and spends only £7.55 which is less than the price of a cinema ticket."
© Copyright IBTimes 2023. All rights reserved.