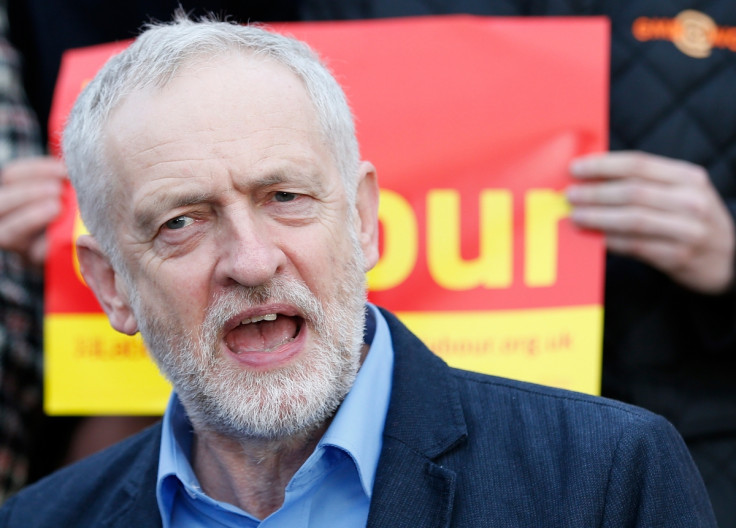 Jeremy Corbyn has launched a scathing attack against the British banking sector by accusing the industry of treating consumers and companies like "cash cows". The left-winger made the remarks during his first major speech to a business body since he was elected Labour leader in September 2015.
"The way banks in Britain have treated small and medium-sized enterprises, in particular, has been a text-book of failure," Corbyn told the British Chambers of Commerce's annual conference in Westminster on 3 March.
"The banking sector has to be reformed − finance must support the economy and not be an extractive industry that treats consumers, entrepreneurs and businesses as cash cows.
"We need a new ecology of finance that means encouraging credit unions and small business support. We need a National Investment Bank at the heart of economic policy to target investment in key public and economic priorities, not just for very quick returns."
He added: "We need to reform the major banks so that they serve the wider economy, not just themselves.
"That includes using the public stakes in banks, such as RBS [Royal Bank of Scotland], to drive public investment and re-build supply chains."
The Labour leader also claimed that his party is a "natural ally" of business since he wants to invest in skills and infrastructure, as well as building a partnership with industry.
The EU question
The British Banking Association declined to comment on Corbyn's comments when approached by IBTimes UK. But Business Secretary Sajid Javid, who spoke before the Labour leader, suggested that Corbyn's politics had not changed over the last 40 years.
The top Conservative also revealed that he was torn over his decision to back a Remain vote at the forthcoming EU referendum. Javid insisted he was still a Eurosceptic "Brussels basher" but he admitted the uncertainty of a Brexit could undermine economic growth and jobs in the UK.
Earlier the director general of the BCC John Longworth warned that the British electorate would be stuck between "between the devil and the deep blue sea" over the 23 June vote.
"The people of our country now face a choice, between staying in what is essentially an unreformed EU, with the Eurozone moving off in another direction and with Britain sitting on the margins, or leaving the EU, with all the near-term uncertainty and disruption that this will cause," he said.
"Undoubtedly it is a tough choice. You might say, a choice between the devil and the deep blue sea. Business leaders are, of course, by and large driven by economically rational decision making.
"Decision making in business suffers from the pressures of the short term and is naturally focused on the interests of the particular business concerned."
The latest online opinion poll from ICM, of more than 2,000 people between 26 and 29 February, put Leave and Remain neck-and-neck on 41%, with 18% of respondents undecided.