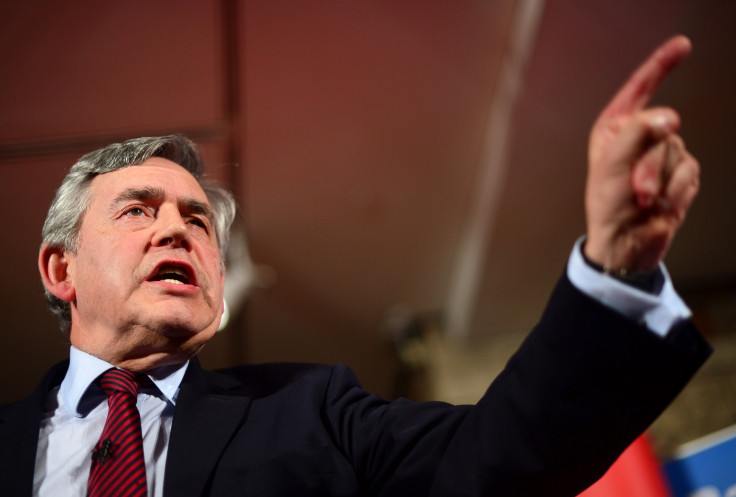 Gordon Brown has voted for Yvette Cooper to become the next leader of the Labour party ahead of Andy Burnham and Liz Kendall. The former prime minister chose the shadow home secretary as his first preference, shadow health secretary Burnham as his second and shadow minister for care and older people Kendall as his third.
A statement on Brown's and wife Sarah's website said: "Former Prime Minister Gordon Brown is due to speak at the Edinburgh Book Festival this weekend and will say he has voted in Labour's leadership election for Yvette Cooper as No1, Andy Burnham No2 and Liz Kendall No3."
It means Brown shunned frontrunner Jeremy Corbyn, the Islington North MP who is predicted to romp to victory on 12 September. His intervention comes after the former prime minister urged Labour supporters to elect the candidate who is "credible, radical, sustainable and electable to help people out of poverty".
Speaking at an event in London's Southbank, Brown said the party had suffered after its election loss but warned to not "leave ourselves powerless to do anything about it".
Brown, who stepped down as MP for Kirkcaldy at the general election after spending five years on the sidelines when he was deposed from Number 10 in 2010, joins a list of Labour beats who have called for "Anyone But Corbyn". Tony Blair, Alan Johnson, Jack Straw and Alastair Campbell have all said the party must not elect Corbyn and risk lurching to the left.