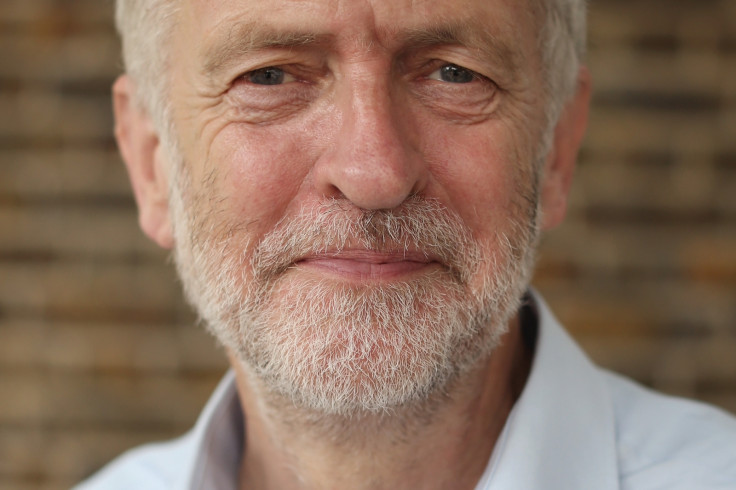 Had Milton Friedman added his signature to an open letter of economists endorsing Corbynomics, it would have been a surprising and thought-provoking intervention in the Labour leadership election. Not least because the free market economist is dead.
What we have instead in The Observer is a letter endorsing Jeremy Corbyn's economic policy signed by a bunch of people you would expect to sign a letter endorsing Jeremy Corbyn's economic policy, like-minded left-wingers and socialists.
Corbyn is on the hard-left and set to win the Labour leadership election. Among his plans for the British economy is the nationalisation of the rail and energy sectors, increasing corporation tax and getting the Bank of England to print money to pay for infrastructure projects. His critics say these are impractical, outdated and even economically dangerous policies. But Corbyn's proponents are having none of it. From The Observer letter:
"The accusation is widely made that Jeremy Corbyn and his supporters have moved to the extreme left on economic policy. But this is not supported by the candidate's statements or policies. His opposition to austerity is actually mainstream economics, even backed by the conservative IMF. He aims to boost growth and prosperity."
So who are some of these signatories?
David Blanchflower
Blanchflower now teaches economics at Dartmouth in the US, but he sat on the Bank of England's rate-setting Monetary Policy Committee from 2006 to 2009, where he was seen as a dovish maverick. His critics say he is a left-wing ideologue who predicted 10 of the last two recessions (he was avowedly forecasting unemployment spikes and a triple-dip recession in around 2012, but the UK economy defied him).
Blanchflower is undeterred and has been openly and consistently anti-austerity. A big critic of the Conservatives, in particular Chancellor George Osborne, he can often be found on Twitter arguing with other economists. And now he can add Corbynomics to his list of Twitter battlegrounds.
Mariana Mazzucato
Mazzucato is a big critic of austerity. She got a PhD in economics from the New School of Social Research in New York, known for turning out progressive and radical thinkers. A self-described friend to civil servants the world over, Mazzucato argues a strong public sector and state creates new markets and improves existing ones, rather than holds back the private sector and innovation.
That's from her 2013 book, The Entrepreneurial State: Debunking Public vs Private Sector Myths. She recently bemoaned "austerity craziness" in an interview with the Financial Times. So is it any wonder she gives Corbynomics the thumbs up?
Grazia Ietto-Gillies
Ietto-Gillies is a long-time critic of New Labour's "Third Way" philosophy, which sought to harness the financial power of capitalism to create wealth that could be redistributed via welfare and public services for low and middle-income households. In a critical 2006 paper, she concluded: "Yes, the Third Way is a new way; it is not just Thatcherism in new clothes, though a good amount of garments have indeed been enthusiastically borrowed." She's a sort of hipster addition to the letter – she was calling New Labour a bunch of Tories before Corbynites made it cool.
Malcolm Sawyer
Sawyer is an emeritus professor of economics at the University of Leeds. He wrote a 2011 paper called: "The tragedy of UK fiscal policy in the aftermath of the financial crisis". So he is an obvious candidate to back Corbynomics. But his prestige has taken a slight knock – he was wrongly cited as "Malcolm Walker" in the letter. Ouch.
Hilary Wainwright
Wainwright is the editor of Red Pepper magazine, a radical-left publication. She has a degree in sociology from the University of Oxford. She was a sociology researcher before becoming an assistant chief economist at Ken Livingstone's Greater London Council and directed the "popular planning unit".
In 2000, Wainwright described this economic policy group as "part of an innovative, bottom-up industrial strategy, was an independently minded gang of ex-shop-floor leaders, feminist organisers and writers, experienced adult educationists and community organisers." In other words, she's a sociologist, not an economist. It is a bit of a stretch to include her in a list of economists alongside the likes of Mazzucato and Blanchflower, who have PhDs in their field.
John Ross
Ross writes for the Socialist Economic Bulletin, a left-wing blog that advocates for Corbyn and boasts of being "published by Ken Livingstone". Not surprising, given Ross is another former economic adviser to the ex-London mayor (on a handsome £121,000 per year salary, no less). He is also a former Trotskyist. Who would ever have thought a hard-left writer for a socialist blog would endorse a hard-left socialist politician?