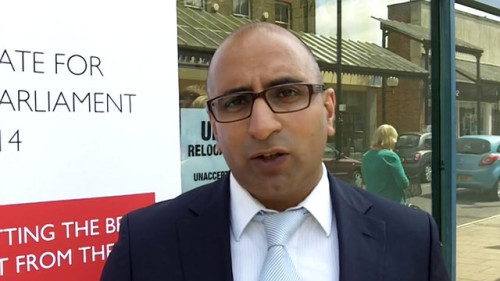 One of the two Britons who died in the suicide bombing in Kabul has been named as Del Singh, a Labour candidate for Southampton in the forthcoming European elections.
Ed Miliband, the Labour party leader, confirmed that Singh was among those killed and said he was "appalled and shocked by this barbarous act of terror".
"My thoughts - and the thoughts of the whole Labour Party - are with the family and friends of Del Singh, who was killed in yesterday's tragic suicide bomb in Kabul," Miliband continued.
"People everywhere will be appalled and shocked by this barbarous act of terror deliberately targeting members of the international community living and working in Kabul in the service of the Afghan people.
"Del spent over 10 years carrying out vital work on development projects in Afghanistan, Kosovo, Sudan, Sierra Leone and other countries.
"He dedicated his life to working with people across the world who needed his support."
The other Briton was named as Simon Chase from County Derry, who was the bodyguard of a Danish female police officer who was also killed. A spokeswoman said she did not believe there were any other British injuries.
Two Britons and two Americans were among at least 21 people killed when a suicide bomber and gunmen attacked one of Kabul's most popular restaurants. The Taverna du Liban was a favourite dinner destination for aid workers, diplomats, security contractors and journalists.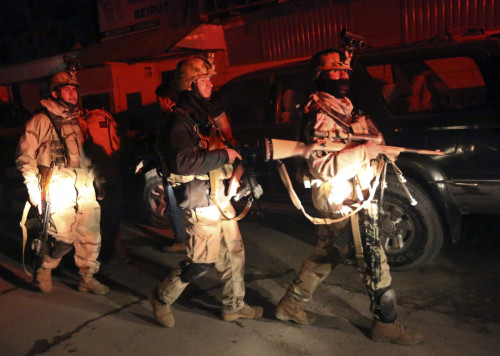 Wabel Abdallah, the Lebanese head of the International Monetary Fund (IMF) and three other staff of the UN were also killed in the attack on Friday, along with the Lebanese restaurant owner and several Afghanis and two Canadians.
The Taliban claimed responsibility for the attack, saying it was in reprisal for an Afghan military operation earlier in the week against insurgents in eastern Parwan province, which they said killed many civilians.
"The target of the attack was a restaurant frequented by high-ranking foreigners," Taliban spokesman Zabihullah Mujahid said in an emailed statement. He said the attack targeted a place "where the invaders used to dine with booze and liquor in the plenty."