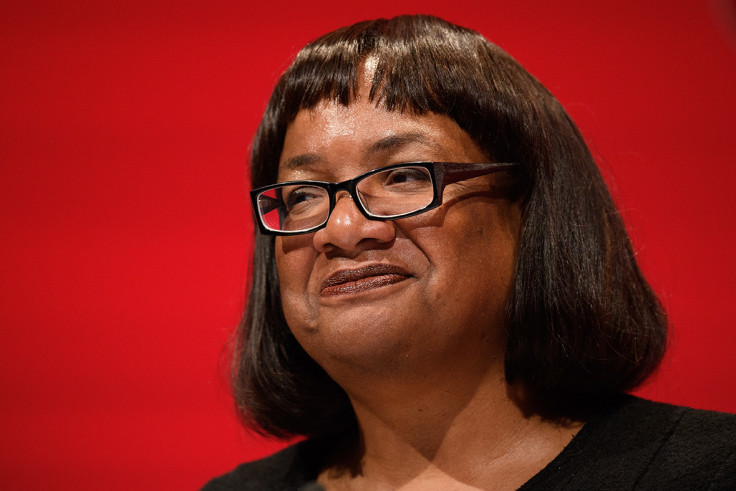 Labour leader Jeremy Corbyn has appointed Diane Abbott shadow home secretary in his front bench reshuffle.
Corbyn also increased the number of female and ethnic minority ministers in his top team with Shami Chakrabarti being named shadow attorney general and Dawn Butler, Clive Lewis and Kate Osamor joining his front bench.
The Labour leader said in a statement he was "very proud" that so many ethnic minority MPs were now in the shadow cabinet.
Singling out Butler, who becomes shadow minister for black and minority ethnic communities, Corbyn said: "I am delighted to announce the appointment of Dawn to my shadow cabinet.
"I am very proud that the Labour Party now has five MPs in our shadow cabinet from the BAME community – the highest number ever in any cabinet or shadow cabinet."
Keir Starmer has been appointed shadow Brexit secretary, while Jonathan Reynolds became shadow economic secretary.
Dame Rosie Winterton was replaced as chief whip by Nick Brown and the controversial appointment of Abbott with whom Corbyn had a long relationship with in the 1970s did not go down well with some Labour MPs.
One unnamed MP told MailOnline: "Rosie has done an amazing job keeping the party and parliamentary party together - it seems a bit rich when her reward is to be dispensed with by a leader who says he is reaching out. It will go down very badly with the Parliamentary Labour Party. The people to ask are the voters - do they see Diane Abbott as a potential home secretary?"
Quoted in The Telegraph, Conservative MP Luke Hall said: "This divisive Labour Party have lost touch with ordinary working class people.
"By appointing a shadow home secretary who disagrees with the public, and her own party, about the need to control our own borders, Labour have abandoned the centre ground."
The dismissal of Dame Winterton is also seen by many as a blow to party unity. Though not a Corbynite, she is said to have done much over the past year to hold the party together. Mike Gapes MP said: "Rosie Winterton has been a brilliant Chief Whip and friend of Labour backbenchers. Will be missed."