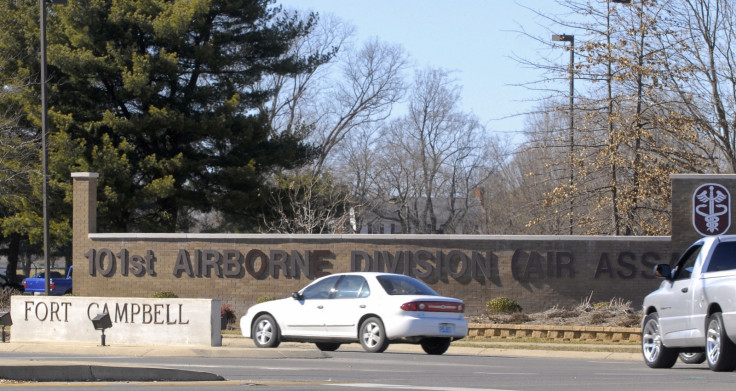 Six US soldiers have been charged with stealing $1m worth of sensitive military equipment which was bought on eBay by buyers from Russia, China and Kazakhstan.
The stolen equipment was advertised on the bidding site as "army special forces" gear and included sniper telescopes and rifle accessories, machine gun parts, grenade launcher sights as well as flight helmets, communication headsets, body armour and medical supplies.
The soldiers from Fort Campbell were indicted by a federal grand jury on 5 October in Nashville, Tennessee and charged in connection with a conspiracy to steal sensitive US Army equipment.
They have been named as Sargent Michael Barlow, 29, of Clarksville, Sargent Jonathan Wolford, 28, of Clarksville, and US Army specialists Kyle Heade, 29, Alexander Hollibaugh, 25, Dustin Nelson, 22, and Aaron Warner, 24, all of Fort Campbell, Kentucky,
Two civilians, John Roberts, 26, of Clarksville, Tennessee, and Jason Cory Wilson, 42, of Clarksville faced the same charges, but Roberts was also charged with 10 counts of wire fraud and one count of violating the Arms Export Control Act.
Meanwhile Wilson was charged with seven counts of wire fraud, one count of money laundering and one count of violating the Arms Export Control Act. Barlow was also charged with three counts of selling or conveying US Army property without authority.
The two civilians are accused of selling restricted equipment, including night vision helmet mounts, to eBay customers located in foreign nations including Russia, China, Hong Kong, Kazakhstan, Ukraine, Lithuania, Moldova, Malaysia, Romania and Mexico, the US department of Justice said.
Five year prison sentence
"The actions of the soldiers charged today should in no way stain the honour of the brave men and women who proudly serve in our country's armed forces and selflessly give everything to protect America's freedom," said US Attorney David Rivera.
"To the contrary, we never want to allow the illegal and self-serving actions of a few to cast a shadow on the thousands of military heroes who every day place themselves in harm's way to protect this great nation.
"Today we seek both to hold accountable all those who seek to financially profit from the illegal sale of stolen, sensitive and restricted military equipment as well as to thank the US military personnel around the world whose dedication and service safeguards us all."
All the defendants are facing up to five years in prison and a fine of up to $250,000, while Barlow faces up to 10 years in prison on each conveying charge and Roberts and Wilson face up to 20 years for each count of wire fraud and violating the Arms Export Control Act and Wilson additional 20 years for the money laundering charge.