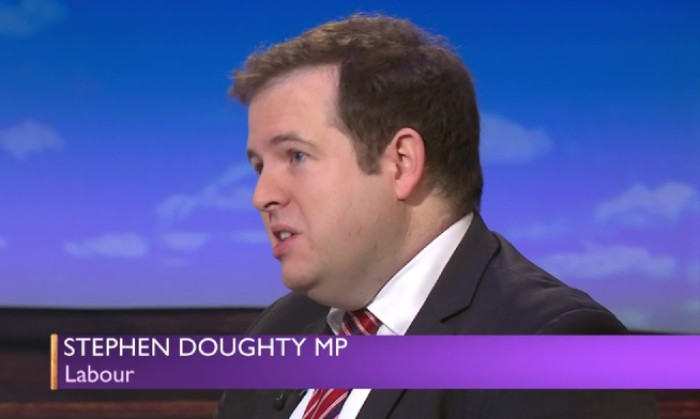 Shadow Foreign Office minister Stephen Doughty has become the latest Labour MP to quit in the wake of the Cabinet reshuffle, announcing his intention to resign live on TV. Doughty, MP for Cardiff and Penarth, told BBC's Daily Politics his decision is down to disagreements with Jeremy Corbyn over a number of issues, including foreign policy and national security.
Doughty's resignation arrived shortly after shadow rail minister Jonathan Reynolds announced it would be best to "serve the party as a backbencher" following arguments with Corbyn over the sacking of European spokesman Pat McFadden during the "revenge reshuffle", adding he had been "singled out for punishment for speaking with honesty and principle".
Speaking on the Daily Politics, Doughty also revealed he disagreed with Corbyn's decision to remove McFadden from his shadow cabinet. He said: "I had very well-publicised differences with him on foreign policy and defence and national security, but I recognised the mandate that Jeremy had been given by the party. And I also have areas where I whole-heartedly agree with him.
"On tax credits, climate change, fighting the Trade Union Bill, I was happy to lead that work. But fundamentally I agree with everything Pat McFadden said about terrorism and national security.
"And about not being seen to develop a narrative that this is somehow the West that is responsible. I have to examine my own conscience when an individual like that has been singled out for a sacking for words I completely agree with. I think it's the only honourable thing for me to do to also tender my resignation."
Doughty added there had been "pretty unpleasant operations" regarding some MPs who have been loyal to Labour in the days surrounding current reshuffle and he had seen some "extremely regrettable" behaviour from within the party.
It is believed McFadden was sacked for suggesting the West were not to blame to for terrorist attacks that occurred in Paris and Beruit.
Doughty's resignation letter: