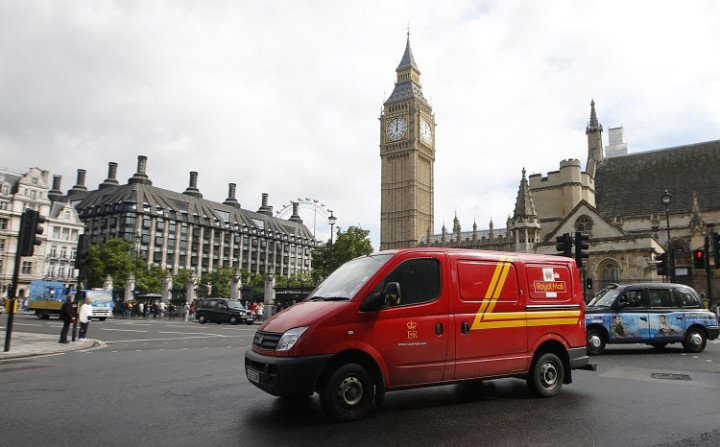 The Labour party will attempt to halt the privatisation of the Royal Mail by calling for a parliamentary debate on the issue.
Britain's opposition party's postal spokesman told Reuters that the last-minute move was in order to echo public opinion on the subject.
"We're trying to reflect the strength of feeling among the public against this and say to the government it's not too late to change their mind," said Labour MP Ian Murray.
He added: "We thought we would push as hard as we can to find a way for one last House of Commons vote."
Labour is unlikely to win cross-party support to derail the privatisation - despite some discontent from Liberal Democrat and Conservative Party backbenchers on the sale.
The Deal
Royal Mail employees are expected to get free shares in the company as part of the deal.
The staff will get shares worth up to £300m ($447m, €348m) for free and the move could see employees receive a windfall of £2,000. The offered shares would come to 10% of Royal Mail's equity.
But the privatisation, thought to be one of the largest stock market flotations, has come under fire from some financial experts.
David Battersby, an investment manager at Redmayne Bentley, was extremely sceptical of Royal Mail's Initial Price Offering and criticised the structure of the company.
"I have no intention of going anywhere near the business of Royal Mail. It is heavily unionised and it has far too much competition from other carriers both in terms of parcels and electronic format," he told IBTimes UK.
The chief of the Communications Workers Union has also criticised the government's decision to privatise the Royal Mail.
"This isn't about what's best for the Royal Mail, it's about vested interests of government ministers' mates in the City," said general secretary of the CWU Billy Hayes.
But Britain's Business Secretary Vince Cable, who has overseen the decision, argued that the move was important for the Royal Mail, its employees, and its customers.
"These measures will help ensure the long-term sustainability of the six-days-a-week, one-price-goes-anywhere universal postal service," said Cable.