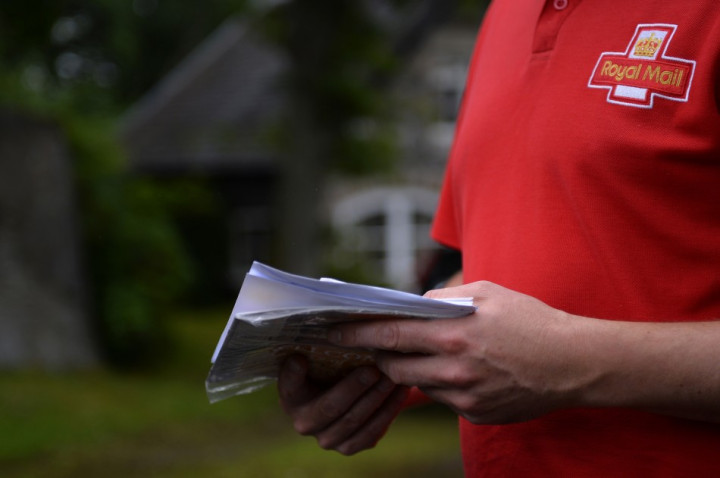 The Royal Mail privatisation, set to be one the biggest stock market floats of an iconic UK company and generating comparisons with the legendary Thatcher era sell-offs, could disappoint investors expecting it to enter the FTSE 100.
The British institution is reportedly on the verge of announcing a date for its flotation on the London Stock Exchange, with much of the firm opened up to retail investors. Employees will be given 10% of Royal Mail shares.
Speculation about what might happen to it has generated intense debate among union workers, customers and potential investors about its future direction.
David Battersby, an investment manager at Redmayne Bentley, was extremely sceptical of Royal Mail's IPO and criticised the structure of the company.
"I have no intention of going anywhere near the business of Royal Mail. It is heavily unionised and it has far too much competition from other carriers both in terms of parcels and electronic format," he told IBTimes UK.
Battersby said that he would not invest his capital in a company he claimed had little management control over the workforce.
The Royal Mail share price is also likely to be volatile and fluctuate between FTSE indices, he argued, given it will likely be valued on the cusp of the FTSE 100 and FTSE 250.
Index tracker funds will then be forced to buy or sell the stock depending on where it sits, increasing the activity around the stock. Price instability is good for speculators, but not long-term investors.
Value under market consensus
Financial services firm IG Group was cautiously optimistic about the share price of Royal Mail and has run a grey market that allows clients to trade stock before its initial public offering debut.
"As far as the clients are concerned, they've put a valuation at £2.8-£2.9bn on it, which is probably just a touch lower than market consensus," said Alastair McCaig, market analyst at the London based company.
That valuation falls just short of the £3bn threshold needed to enter the bottom of the FTSE 100.
Whether the IPO breaks into the FTSE 100 depends on chance and how well supported the stock price is, said McCaig.
"The market capitalisation of FTSE 100 stocks is pretty fluid on a daily basis and minute-by-minute basis. On a good day it sneaks in and on a bad day it might not," he added.
However, if Royal Mail attracts enough investors and is oversubscribed then McCaig expects the shares to be snapped up more quickly.
The brand name should help it attract customers for the IPO too.
Bullish tones
"We anticipate there to be a number of funds out there who will obviously like to have such a popular equity," said McCaig.
These bullish tones were reinforced by Ishaq Siddiqi, a market analyst at ETX Capital, another financial services firm that has also been allowing its clients to trade stock before the IPO debut.
"We have RM market cap valued between £2.71bn to £2.81bn. Our valuation is based on the indicative market cap announced by the UK government," he said.
"We expect it to tuck neatly at that range when announced. We are still waiting to hear what the indicative price range is for the shares."
Siddiqi believed that more retail investors would buy Royal Mail shares because of its household name and because it fitted a pattern of investors preferring to buy equities.
He said that he did not expect its market capitalisation to be big enough to enter the FTSE 100.