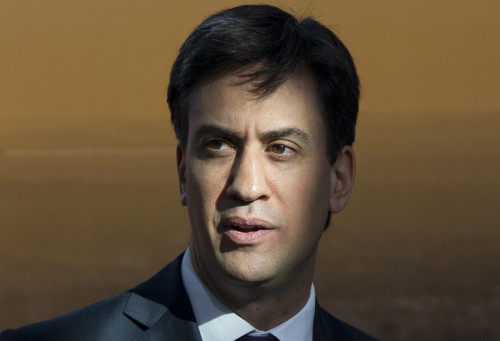 UK business organisations have slammed Ed Miliband over his controversial proposal to "end cheap foreign labour", warning jobs could be put at risk.
The Labour Party leader wants to reinterpret the European Union's Agency Workers Directive, which due to the "Swedish derogation" exemption enables agency workers to be paid less than other workers, if his party comes to power in 2015.
Miliband argued in the Independent on Sunday that the move would address "understandable" fears about immigration and would allow his government to clamp down on British businesses using "cheap foreign labour".
But business organisations, including the Confederation of British Industry and the Recruitment and Employment Confederation, have criticised the politician over the announcement.
"The flexible labour market in this country has saved jobs and kept our economy going during tough times," said Katja Hall, chief policy director at the CBI.
"Undermining this flexibility would put the very system which has kept unemployment down at risk. The agency directive was not welcomed by business, and further gold plating of EU rules can only cost jobs."
Kevin Green, chief executive of the REC, also argued against Miliband's plan and dubbed his definition of "Swedish derogation" contracts as "wholly misleading".
"These arrangements are part of the 2010 Agency Workers Regulations that were agreed following consultation between the last Labour government, business and the unions and apply to British and non-British workers," Green said.
He added: "Workers on pay between assignment contracts are employed by their agency on a permanent basis, giving them greater security and all the benefits that come with permanent work such as protection from unfair dismissal, maternity leave and statutory redundancy pay.
"Is the Labour party really saying they want to deny British temps the option of permanent employment?"
Last year the Trades Union Congress accused the government of failing to implement the AWC properly and called for a ban on the "Swedish derogation" exemption as well as making a formal complain to the European Commission over the employment arrangement.
The organisation claimed it had evidence that agency staff are paid up to £135 a week less than permanent staff, despite working in the same place and doing the same job.
In addition, the TUC said the contracts are used regularly in call centres, food production and logistics firms across the country.