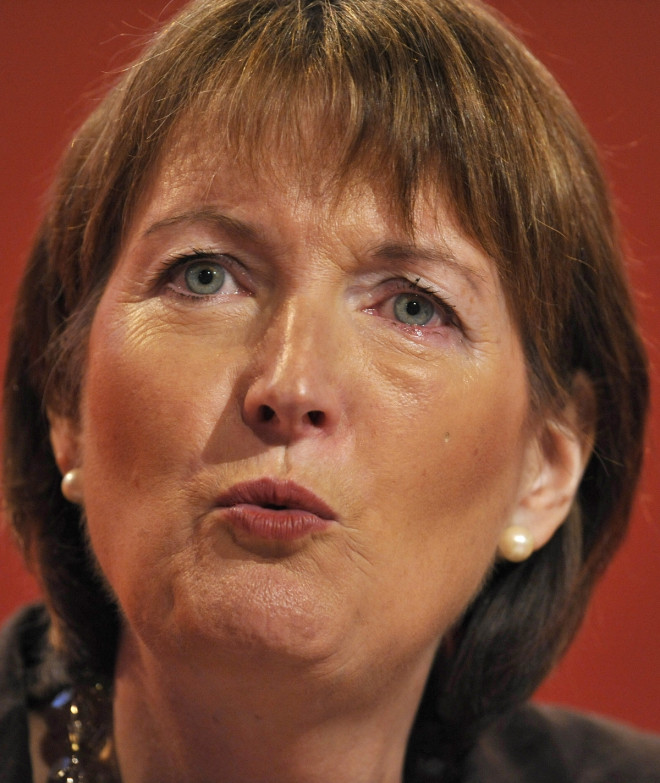 Deputy Labour leader Harriet Harman has finally responded to stories in the Daily Mail about her alleged connections to pro-paedophile campaigners through her work with a civil liberties group in the 1970s and 80s.
By expressing her "regret" that the National Council for Civil Liberties had links with the Paedophile Information Exchange, and accusing the newspaper of running a deliberate smear campaign, she has ensured the story will continue to run.
She has however refused to apologise on the grounds that to do so would suggest she was in some way responsible for group's activities. In fact PIE affiliated to the NCCL before she started working for the organisation.
And she has shown her willingness to hit back hard, tweeting pictures from the Mail website showing a picture of a bikini-clad Courtney Stodden, aged 12, and saying: "When it comes to decency and sexualisation of children, would you take lessons from the Daily Mail?"
Harman's supporters on all sides of politics have stressed it would be ludicrous, not to say deeply offensive, to suggest she supported paedophiles and they have suggested it is unclear exactly what the Mail is alleging or implying.
This latest row between Labour and the newspaper, which was recently locked in a bitter row with leader Ed Miliband over claims his Marxist father Ralph "hated Britain", looks set to escalate with neither side showing any sign they are about to back down.
The newspaper, has been running stories about the NCCL, which became Liberty, and PIE for many weeks. Indeed, the issue has been around for years but has suddenly been revived in the wake of the Jimmy Savile affair.
But for anyone who was in any way politically active at the time, the existence of PIE was well known, although it was very careful to hide its full agenda. It was, in many ways, an entryist organisation attempting to gain respectability by attaching itself to legitimate groups.
Its representatives would be interviewed in the media and would, for example, attend conferences on issues such as lesbian and gay rights and argue for lowering the age of consent, which was certainly controversial but a matter of wider, legitimate debate.
Often, however, closer contact with the group would reveal a far more extreme agenda which, even in those more liberal times, was deemed unacceptable and which was ultimately exposed.
The Mail's stories highlighted the fact that Harman, her husband and MP Jack Dromey and former Labour minister Patricia Hewitt all worked for the NCCL at the time. And it has demanded explanations and apologies from them.
Harman originally refused to be drawn into the allegations but broke her silence on Monday night in an interview with BBC's Newsnight in which she failed to offer any apology. She later issued a statement expressing her regret at the fact PIE was affiliated to the NCCL.
But that, and her insistence she was to go on the offensive against the Daily Mail, has escalated the affair and ensured the row will run for some little time yet.
The Mail was clearly stung by the way Ed Miliband reacted to their story about his father which saw it at the receiving end of public protests.
And Harman undoubtedly feels that, in the wake of that successful challenge, she also cannot give in but come out fighting.
It appears that will see a lengthy mud-slinging contest, with both sides set on attacking the reputation of the other. The danger for Harman is that those battles seldom have clear winners.
She will undoubtedly, however, be banking on winning this particularly unpleasant fight in the "court of public opinion" .