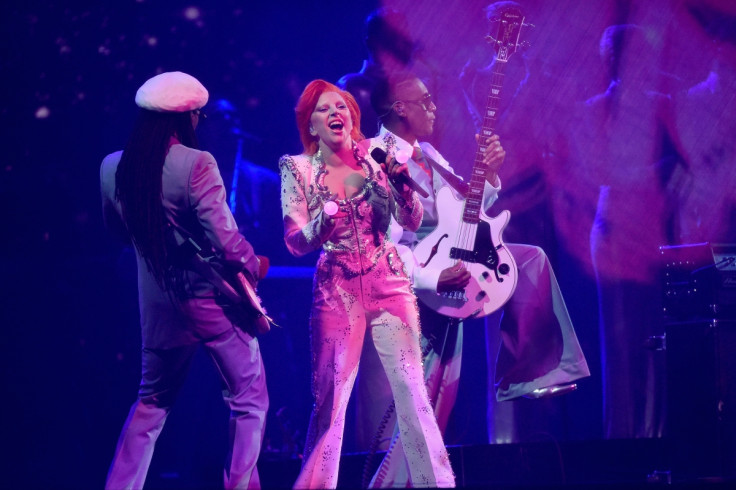 Like the rest of the entertainment industry, the Grammy awards are looking at China and its enormous market with big ol' dollar signs in its eyes. To do so however, it may have to drop some major names in the music industry.
Justin Bieber was banned from entering the country for bad behaviour, while Lady Gaga, Bon Jovi and Bjork are blacklisted for expressing support for Tibet's exiled spiritual leader the Dalai Lama.
Reuters reports that Grammy organisers have promised Chinese censors to only allow "well-behaved" acts to perform during a tour of the country planned for 2018.
That'll mean no Gaga, no Bieber, no Bon Jovi and no Bjork for Chinese fans. Katy Perry and five-time Grammy winner Elton John have also been on the wrong side of Chinese censors over the years.
China is a market in which Hollywood, the music industry, video game companies, theme parks and just about anyone looking to make money is eager to gain ground in – but any products making their way into China must meet stringent censorship checks.
For the Grammys, the appeal of China stems from viewership of last year's awards show, which drew 11 million viewers in China through a live stream. That's nearly half the local audience in the US.
"If there are restrictions and things in that nature, we have to be respectful," said Neil Portnow, president and chief executive of The Recording Academy. He also said he hopes the sanctions against some artists would be lifted, and that China will endeavour to stamp out piracy in the area.
Steven Fock, chief executive of music events organiser Bravo Entertainment, one of The Recording Academy's partners working on the Grammys live tour, said: "We will promote artists with a positive and healthy image."
This year's Grammys took place in February, where Adele scooped up Album of the Year, Record of the Year and Song of the Year, controversially (by the singer's own admission) beating Beyonce to each prize.