The Lady and the Rapper: Kate Goldsmith Claims Jay Electronica Saved her Life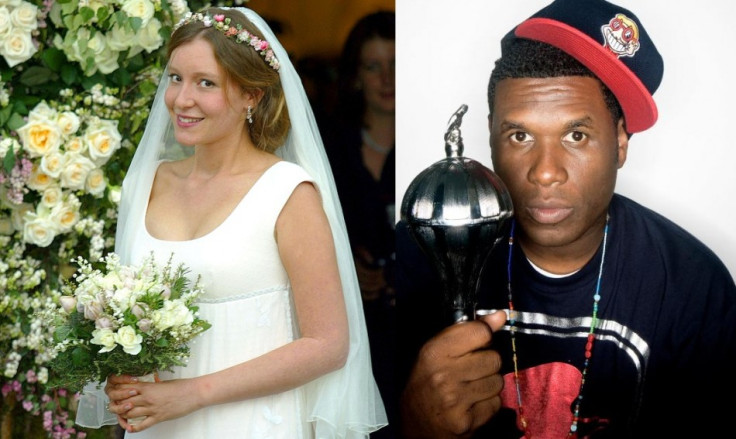 Kate Goldsmith has revealed in a series of Twitter posts that her affair with US rapper Jay Electronica saved her life.
The 29-year-old defended her relationship with the hip-hop star Electronica, who has signed to the Roc Nation label, in the latest twist in the saga of her bitter split from her husband, multimillionaire Ben Goldsmith .
Their marital rows have erupted online over the last few days after Goldsmith called her "appalling" for her extramarital relationship.
In 14 revealing messages, she claimed that Electronica had "saved my life" and addressed the harsh criticism of supporters of her Eton-educated husband.
She wrote: "I love my husband, he is a brilliant and incredible man, but relationships go wrong.
"As for Jay Electronica, he saved my life in many ways and I am eternally grateful to him and I hope that I can repay him by helping him, as his manager and friend."
She added that her marriage went "bad years ago and none of you have any idea what I went through along with my husband".
The heiress to the Rothschild banking dynasty also claimed that she had also been cheated "several times" in a message that she later deleted.
It emerged this week that Goldsmith had fiercely denied having an affair with a US rapper when initially confronted by her suspicious husband.
A source told the Telegraph: "Kate accused Ben of being paranoid and claimed he was trying to control her.
"She accused him of trying to block her career as a record producer and categorically denied they were anything more than friends. The truth is, it had been going on a lot longer than that."
The couple, who were married in 2003 and have three children, separated briefly for three months after blazing rows over Goldsmith's closeness with Jay.
Ben Goldsmith is expected to file for divorce on the grounds of adultery.
© Copyright IBTimes 2023. All rights reserved.