Lance Armstrong's could have to pay back $10.5m in earnings after being stripped of his seven Tour de France titles as the American's doping past continues to catch up with him.
Tailwind Sports took out an insurance policy on the US Postal team and asked SCA Promotions to cover the subsequent performance-related pay-out after Armstrong won the 2004 Tour de France.
SCA originally refused to fulfil the payment following suspicions the 41 year old was doping, but after taking legal action, Armstrong was awarded $5m and $2.5m in damages and legal fees, which is now being requested by the Texan insurance company.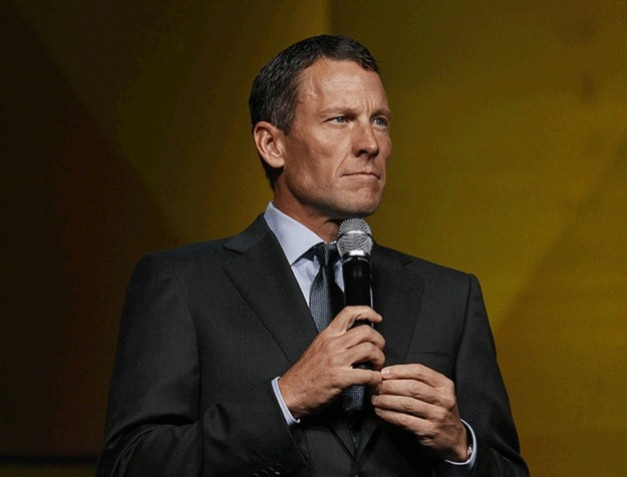 "We will make a formal demand for return of funds," SCA lawyer Jeffrey M. Tillotson said.
"If this is not successful, we will initiate formal legal proceedings against Mr Armstrong in five business days (Monday 29 October)."
"This is not a happy day for my client, but he feels Lance Armstrong has brought this upon himself."
The International Cycling Union on Monday upheld the ruling by the US anti-doping agency to strip Armstrong of his seven yellow jerseys, with president Pat McQuaid claiming the disgraced rider had no place in the sport.
McQuaid said decisions over the reallocation of Tour de France wins and prize money would be decided at a meeting next Friday but race director Christian Prudhomme has called for Armstrong to pay back his winnings.
Reports suggest Armstrong earned as much as $3m during his seven tour victories, results which have now been erased from the record books.
"The UCI rules are clear," Prudhomme said. "When a rider is disqualified, he must pay the prize money back.
"We hope that there is no winner in these editions," he added.
"A formal decision must be taken by the UCI but for us, very clearly, there must be a blank record."
Armstrong's financial losses have been compounded by the news that long-standing sponsor Oakley, who had represented the cyclist-come-triathlete for 25 years, have become the eighth sponsor to drop the US rider.
"When Lance joined our family many years ago, he was a symbol of possibility," an Oakley statement said. "We are deeply saddened by the outcome, but look forward with hope to athletes and teams of the future who will rekindle that inspiration by racing clean, fair and honest."
The allegations forced Armstrong to step down as chairman of his Livestrong charity last week as the repercussions from the revelations of the USADA report, which said he ran "the most sophisticated, professionalised and successful doping programme the sport has ever seen", appear to hold no bounds.
While Armstrong, who decided against contesting the claims, has continually denied having ever doped, his first acknowledgment of being stripped of his seven Tour de France titles came when he removed the feat from the bio on his official Twitter page.