Mount Sinabung – the hugely active volcano on the Indonesian island of Sumatra – is erupting again, spewing out a towering column of volcanic ash more than four kilometres (2.6 miles) high. The volcano erupted at least 19 times between 8am and noon local time on Wednesday (2 August), sending lava flowing down the mountain's slopes.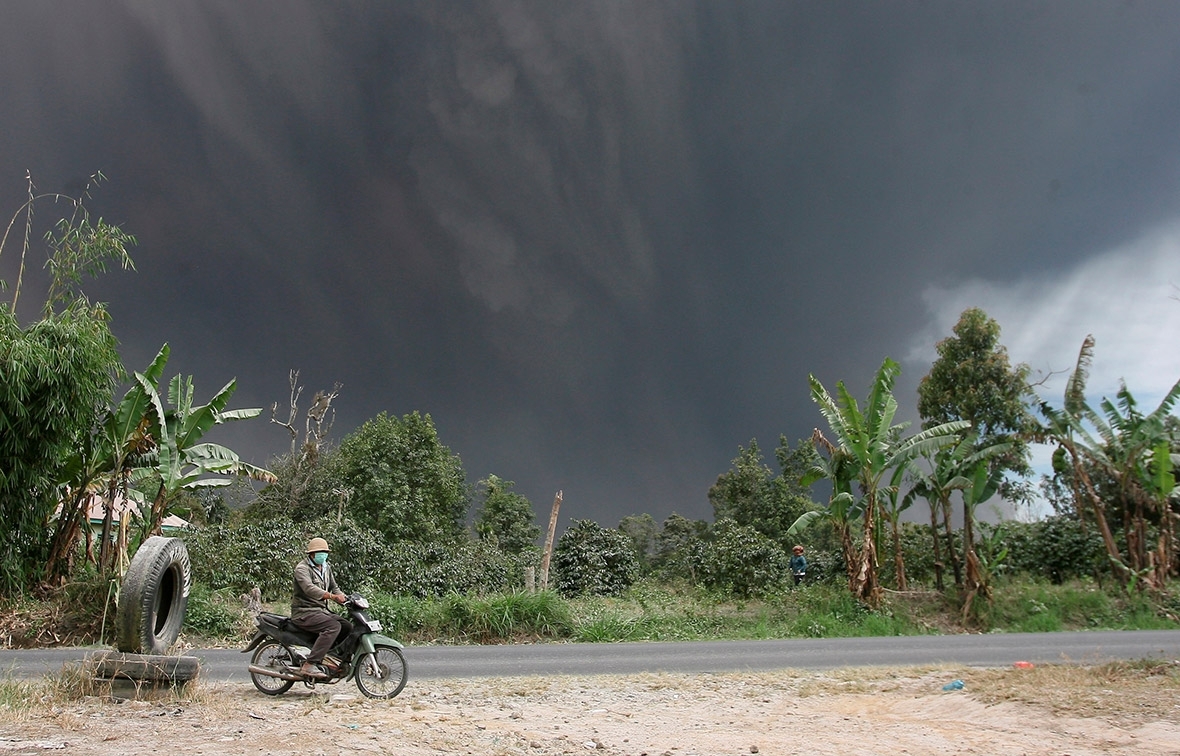 Hot ash tumbled down the mountain's slopes as far as 4.5 kilometres (2.8 miles) east and southeast into the Labortus River. National Disaster Mitigation Agency spokesman Sutopo Purwo Nugroho said thousands of people in 10 villages were directly affected by ash fall from the latest eruption. He warned villagers to stay out of a danger zone that extends as far as 7 kilometres (4.4 miles) from the peak.
The 2,460-metre (8,070-foot) high volcano blasted back to life in 2010 after about 400 years of dormancy. It then went into inactivity for about three years before it erupted again and has been erupting sporadically ever since. In May last year, seven people were killed in one of Sinabung's eruptions, while 16 were killed in 2014. IBTimes UK looks at life in the shadow of one of the world's most active volcanoes.