The winners of this year's Landscape Photographer of the Year competition have been revealed. Now in its tenth year, the contest celebrates the UK's most beautiful and dramatic scenery through the eyes of the nation's best amateur and professional photographers.
This year's overall winner is Matthew Cattell with a striking shot of starlings whirling over Brighton's derelict West Pier. He wins £10,000, and will see his picture published, along with all other shortlisted and commended images, in the annual Landscape Photographer of the Year book. The images will be displayed in a free exhibition on the balcony at Waterloo Station from Monday 21 November until 5 February 2017.
IBTimes UK presents a selection of winning images; to see more, go to www.take-a-view.co.uk.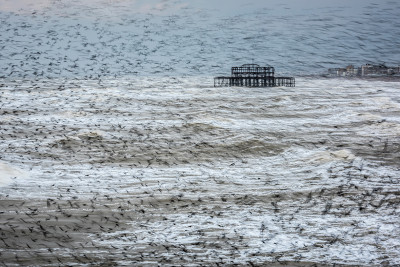 More from IBTimes UK